With over 20 selections of local favourites on its current menu, Malaysians can now satisfy their cravings on-the-go at deli by Shell
KUALA LUMPUR, 29 MARCH 2021 – Shell Malaysia today unveiled deli by Shell, Malaysia's first stand-alone deli out of Shell retail stations at the Abdullah Hukum LRT station. Designed to provide extra convenience to Malaysians in their daily commutes, deli by Shell offers meals and beverages on-the-go featuring Shell's signature deli2go delicacies, as well as local favourites including nasi lemak bungkus, ikan bilis doughnut and Buttermilk Chicken rice bowl.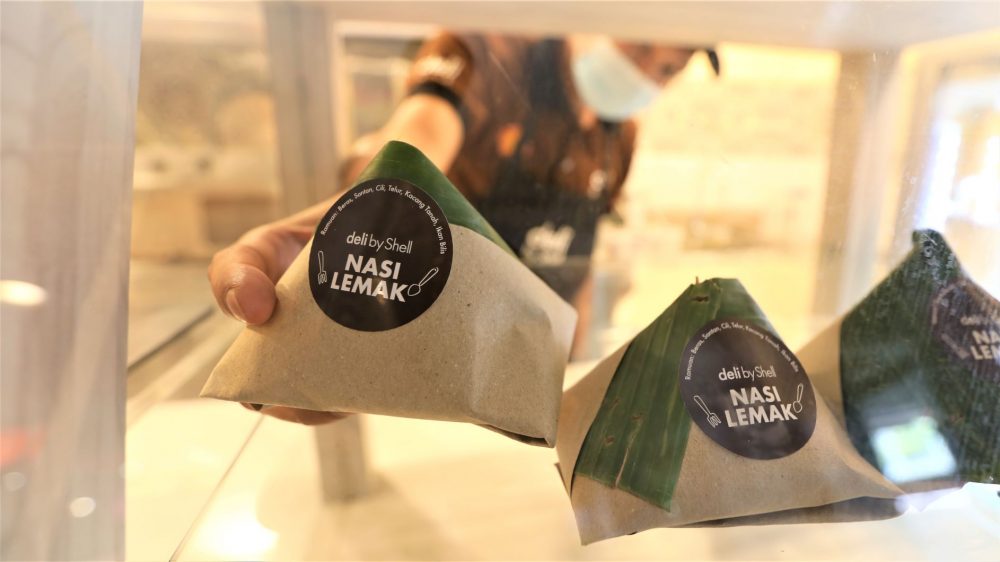 The first-ever instalment is part of Shell's initiatives to go beyond the forecourt to give Malaysians a convenient pit-stop in their daily commutes to refuel with a warm meal, caffeine boost, or a quick bite. Shairan Huzani Husain, Managing Director of Shell Malaysia Trading Sdn Bhd and Shell Timur Sdn Bhd said, "As a mobility retailer, we are constantly innovating with the customer at the heart of our decision making. We're looking after not just vehicles, but people on their journey. As people's busy lives require even more on the move convenience, we took this bold step to offer convenience and great food and drinks to commuters beyond our stations".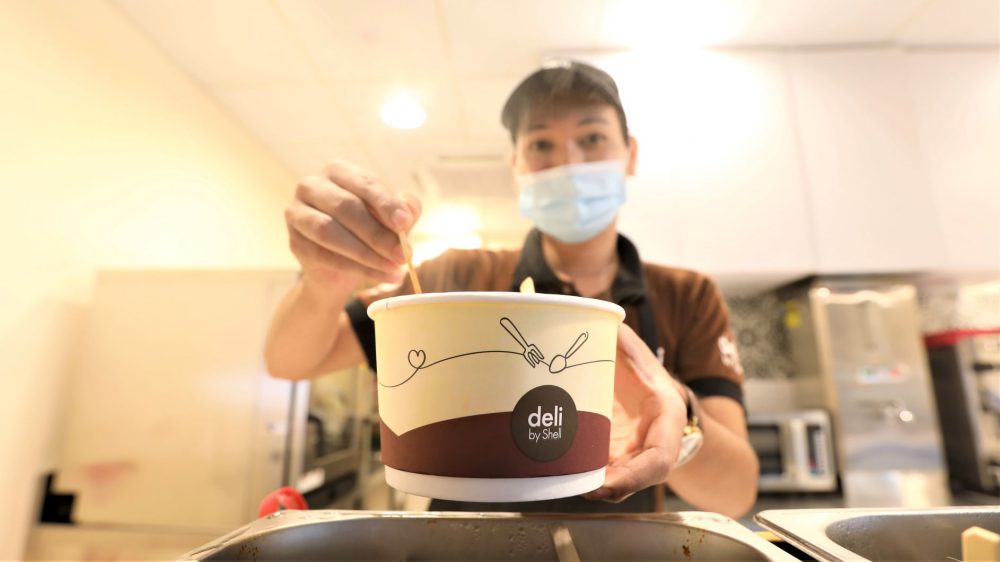 He also added, "LRT riders can now enjoy extra convenience at deli by Shell amidst their busy schedules. We want customers to enjoy Malaysian comfort food whether it is a hot cup of Kopi O or a pack of freshly prepared nasi lemak. Shell strives to provide customers with that extra 'oomph'."
Customers can choose from more than 20 delicious food items on the current menu. Highlights include local favourites such as nasi lemak bungkus, cheong fun, Hainan breakfast, buttermilk chicken rice bowl, and Shell's classic deli2go pastries with a local twist. On top of that, customers can also enjoy the all-day combo that comes with Kopi-O and Teh-O for a complete meal.
deli by Shell at Abdullah Hukum LRT station marks the beginning of a new journey as the company expands beyond the retail station. Shell strives to continue making a difference in the everyday journeys of every Malaysian — whether on the road or public transport. deli by Shell is now opened to the public at the Abdullah Hukum LRT station.