McDonald's Thailand has recently made available Kaprao Plant Base Rice for those on a plant-based and flexitarian diet. Do note that the dish contains oyster sauce, which makes it not suitable for strict vegan/vegetarians.
The fast food chain has also added Squid Fries, Kaprao Squid Rice (Squid) and Squid Fries & Sticky Rice Set.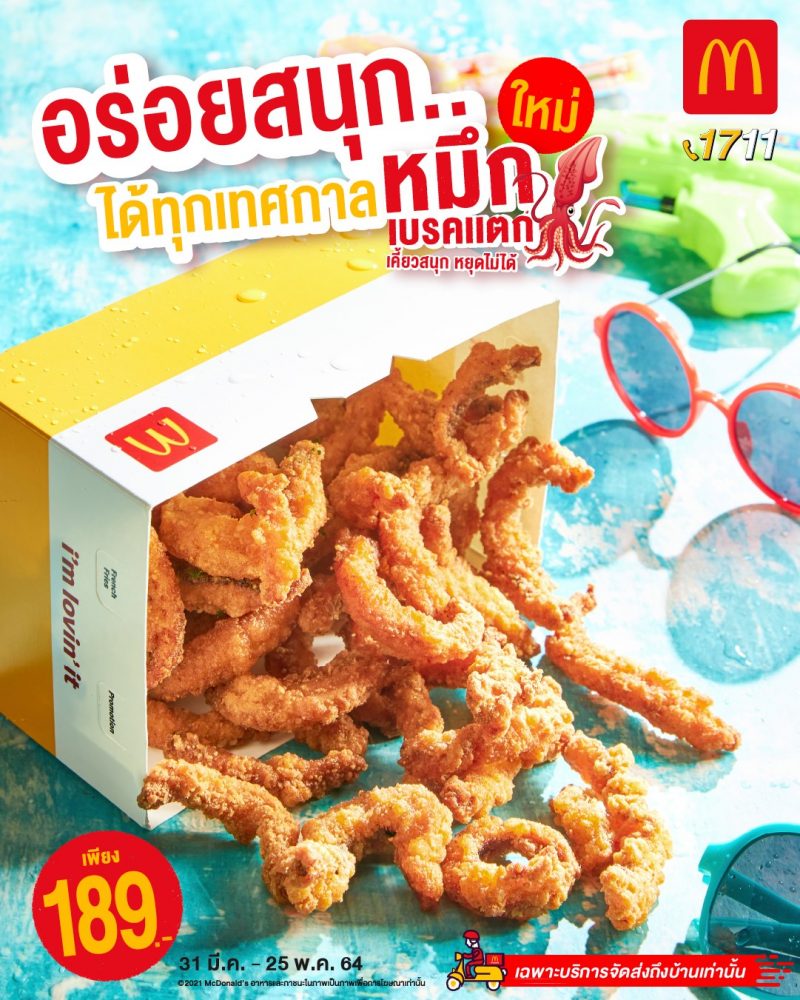 Other new items are Squid Tom Yum McPorridge, Crispy Chicken Tom Yum McPorridge and Pork Tom Yum McPorridge, and Cheese Stick.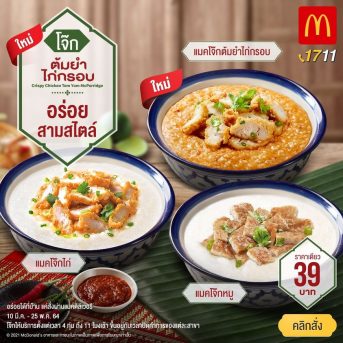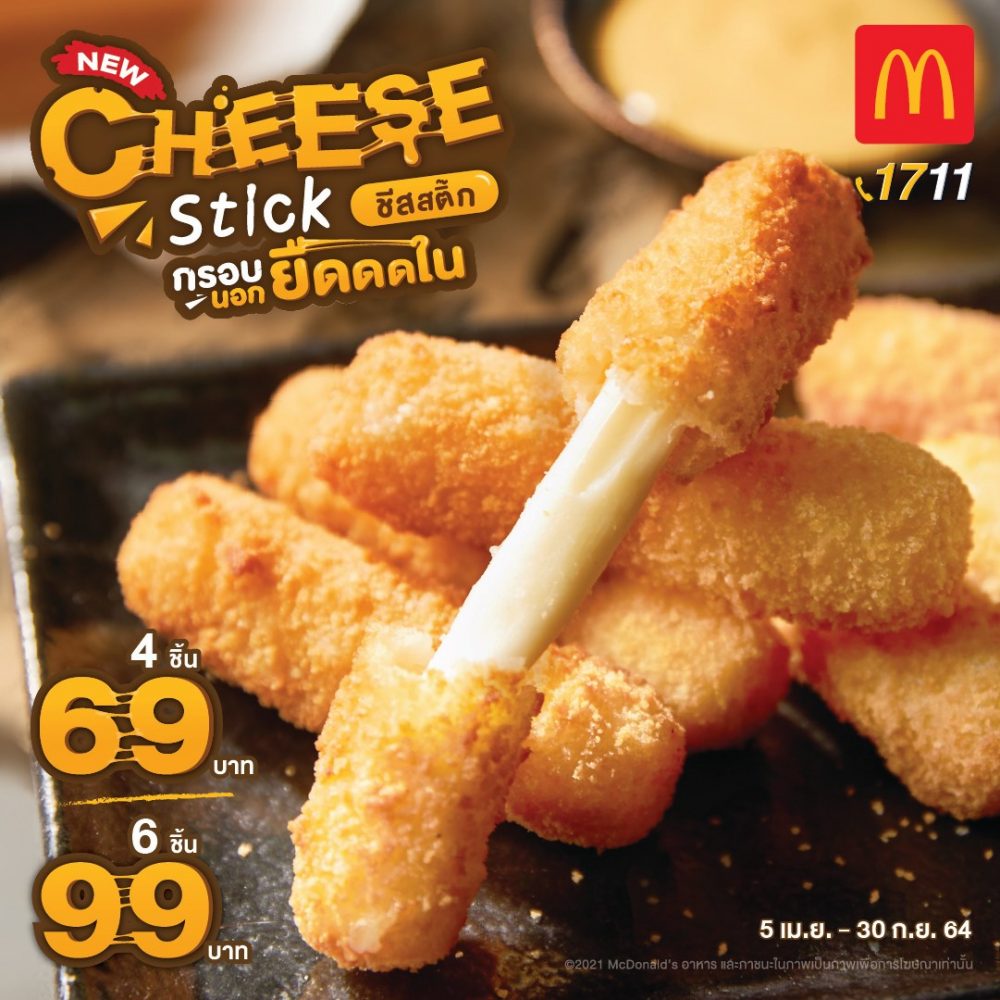 To celebrate the summer, McDonald's has launched Tab Tim Krob & Sweet Sticky Rice Ice Cream, which is priced at THB 40.