The family-friendly, neighborhood shopping centre attained Malaysia's first LEED certified O&M retail premise
The community meeting place also won Silver in EdgeProp's Best Managed & Sustainable Property Awards 2021
Kuala Lumpur, May 11, 2021 – Following the attainment of its GBI (Green Building Index) certification in September 2020, Damansara's favourite neighbourhood meeting place has recently received the country's first LEED (Leadership in Energy and Environmental Design) certification for its retail premise under the Operations & Maintenance rating system as well as bagged Silver in EdgeProp's Best Managed & Sustainable Property Awards 2021.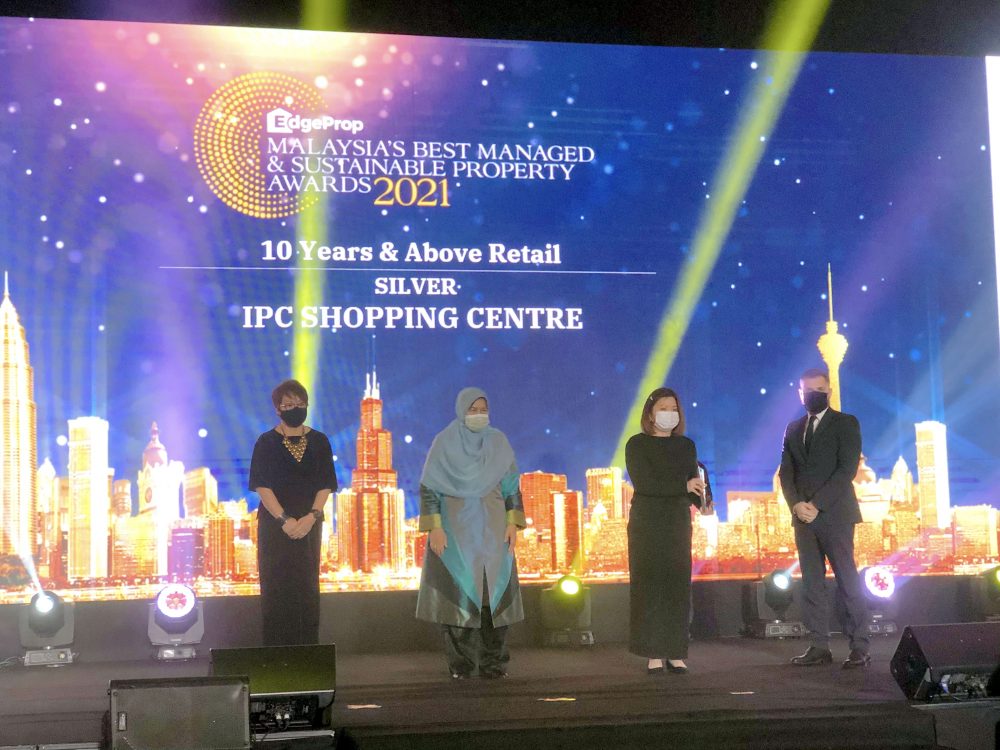 IPC constantly renews & improve all possible green efforts into their everyday business. Solar panels, rainwater harvesting system, food waste collection, using energy saving bulbs, Centre-wide waste segregation processes, adherence to strict building safety governance and so much more including the Recycling & Buy-Back Centre (RBBC) that serves the community for 365 days without closure, are some of the significant property caretaking implementation based upon their sustainability principles. This is in line with its vision to contribute to a better everyday life for the people and planet by committing to social and business sustainability efforts with the ambition to be climate neutral by 2030.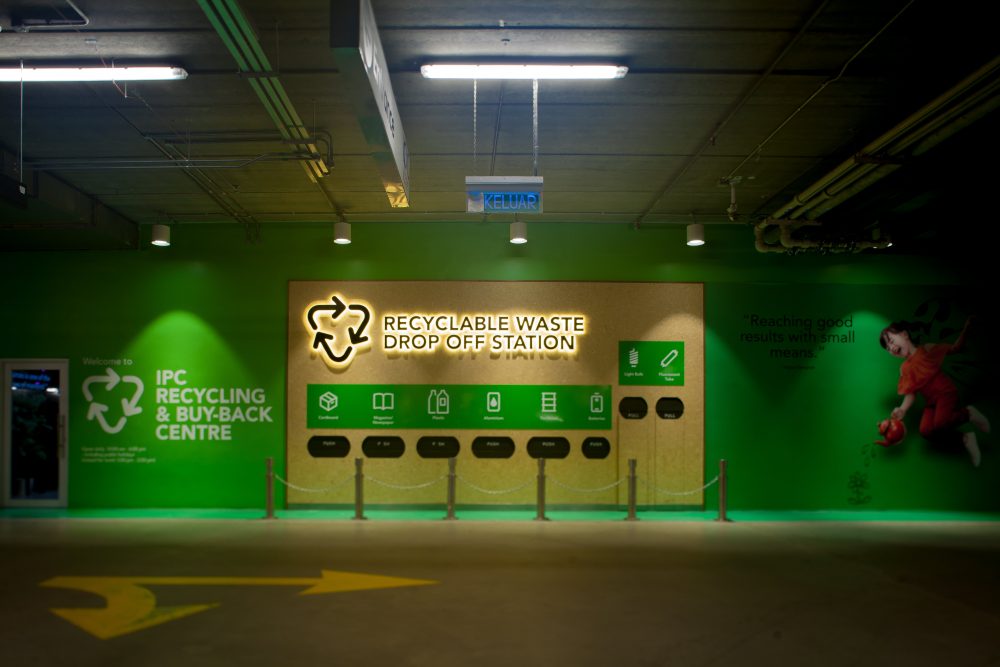 The RBBC collects recyclable materials ranging from general waste to e-waste, fabric waste, and food waste to prevent them from ending up in the landfills. As a collective effort to a greener earth, the RBBC is also a long-term avenue for IPC's tenants to sustainably dispose of recyclables from product packaging as well as food waste with 100% participation rate from tenants. In its efforts to further become a one-stop destination for sustainable waste disposal, the RBBC have also started accepting glass and Tetra Pak beverage cartons as recyclables this year.
"Sustainability has always been in our DNA. We are here for the long run and we want to continue being a staple for the community as their home away from home. We believe that our visitors' shopping experience is shaped not only by the variety of retail offerings but also in the finer details, which tend to be overlooked. This includes comfort, security, convenience and a sense of belonging to what we stand for," said Karyn Lim, General Manager of IPC Shopping Centre.
Lim adds "On average, we collect more than 45 tonnes of recyclable waste monthly and 4 tonnes of food waste from our tenants and community. Our average waste recycling rate is now at 50% and still growing. We are driving ongoing effort to reduce landfill waste through effective waste sorting protocols. Everybody has a role to play in creating a sustainable future. But we can't do it alone. Hence, we believe in partnering and collaborating with organisations that share the same vision and passion as us. We partnered with Kloth for fabric collection and MBPJ for all recyclable waste collection from the community through RBBC to develop and reinforce the impact of our business within the social and environmental fields."
"Sustainability is a journey of collective effort. We want to thank our partners, co-workers, and customers in taking ambitious steps together with us towards a more sustainable future. Through collaboration, curiosity and an entrepreneurial spirit, we know greater heights are possible! We're optimistic about the future and are committed to taking the lead to enable a climate neutral future that is in line with our Ikano Future 2.0 global vision," she concludes.
IPC also won Silver in the latest EdgeProp Malaysia's Best Manage & Sustainable Property Awards 2021 in 10 Years & above Retail Category. "The award is a good recognition of all the hard work the IPC team put in the Center. It further establishes us as a responsible real estate developer and operator. I am super proud of the team for being consistent in driving a solid and sustainable business." said Adrian Mirea, Shopping Centre and Mixed Use Director, IKEA Southeast Asia.
EdgeProp Malaysia's Best Managed Property Award recognises real estate that is managed with excellence. The objective of the Awards is to raise the bar on Malaysian property management practices, benchmarking it against the best in class globally.
"IPC has maintained a stable and strong lease occupancy rate of above 97% over the years. A sustainable business is a responsible business, growing and weathering with our business partners and tenants over high and low times," added Lim. "Operating and managing a shopping centre business requires strong passion and commitment from all levels of stakeholders, it is a people and community business that measures not only the commercial value but also the livelihood of the many people. We are truly happy to receive this award recognition from EdgeProp Malaysia.".