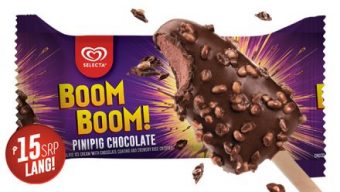 Selecta Philippines has launched Selecta Boom Boom Pinipig and Cookies and Cream. Selecta Pinipig has been a favorite snack for generations. Try the creamy ice cream stick dipped in a thick chocolate shell and coated in crunchy pinipigs. There is also the Pinipig Ube.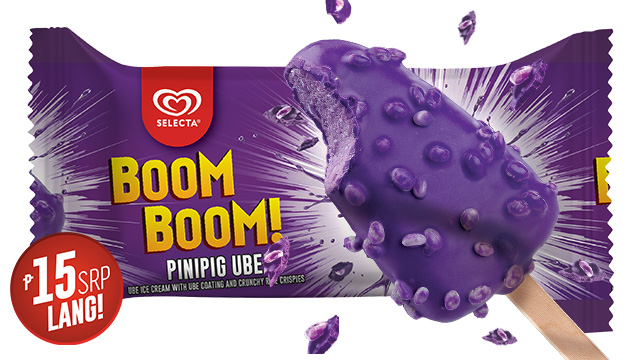 "Pinipig are immature grains of glutinous rice pounded until flat before being toasted. It is commonly used as toppings for various desserts in Philippine cuisine," according to Wikipedia.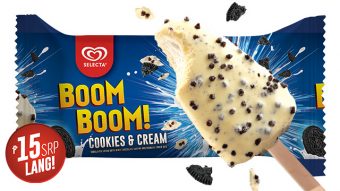 There is also Cookies & Cream coated in white chocolate that's dotted with crunchy cookie bits as well as Choco Cookies.
The price is PHP 15 (USD 0.31).