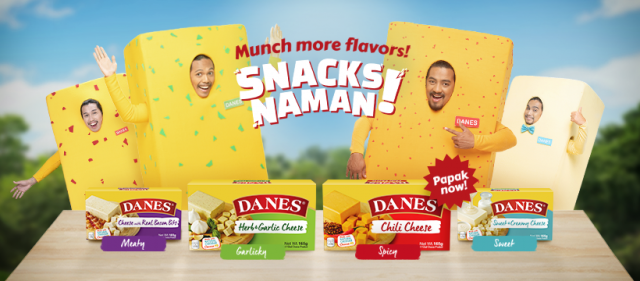 Danes Cheese, the processed cheese brand of CDO Foodsphere in the Philippines, has added two more flavoured cheese products.
The two new additions are Herb & Garlic Cheese and Chili Cheese, adding to the existing Sweet & Creamy Cheese and Cheese with Real Bacon Bits.
These flavoured cheese products can be eaten on their own as a snack.
One way to improve processed cheese consumption is to turn them into a flavoured snack for both adults and children. We have seen success of Emina cheese stick in Indonesia.