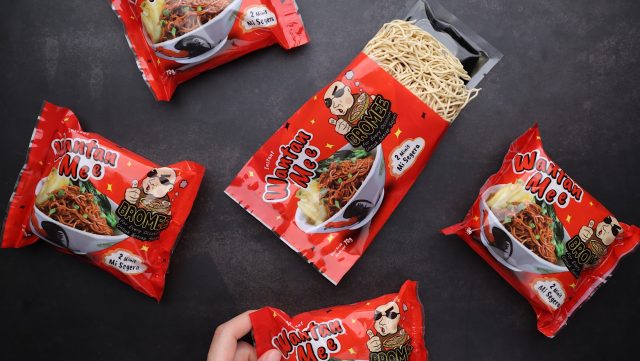 Bromee is a new instant wanton mee in Malaysia. The wanton mee or wonton mee is air fried and halal*. This made-in-Malaysia wantan mee will satisfy Malaysians who want indulge on wantee mee whenever they want to.
Click here to purchase on Shopee Malaysia. A pack of 5 (70g x 5) is priced at RM 19.
We are seeing more hawker foods being turned into instant meals in Malaysia as more people are staying at home but still demand hawker quality.
*According to the company, "the noodle & sauce are halal – please PM for halal cert as there is no halal logo on the packaging", according to the company as of 19 April 2022.