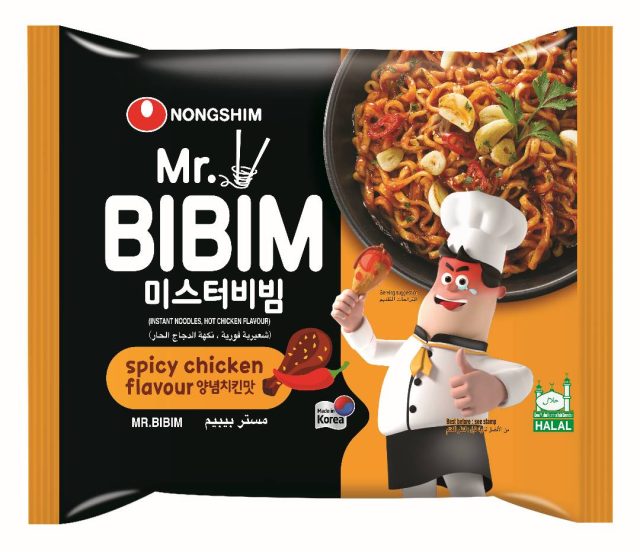 The instant noodle specialist selects Malaysia as the first country in Southeast Asia to launch its Korean fried chicken flavoured range
Kuala Lumpur, 11 July 2023 – Bringing Korea's delectable cuisine to Malaysian shores, Nongshim recently introduced its Mr. BIBIM Spicy Chicken ramyun to retail stores in the country. The newly launched range ignites one's taste buds with it being perfectly infused with mouthwatering ingredients, to taste just like Yangnyeom chicken.
Mr. BIBIM Spicy Chicken will take Malaysians on an extraordinary culinary experience with its well-seasoned Korean spicy sauce as well as springy and thick noodles. With Malaysians preferring less soupy dishes like char kway teow, mee goreng and dry chili pan mee, Mr. BIBIM Spicy Chicken was launched into the market to cater to their liking. 'Bibim' which means 'stir' in English, will go to show that Malaysians will have an instant noodle range that meets their superior palates.
Recognising the high demand for Korean fried chicken, Nongshim identified Malaysia as the first country in Southeast Asia to expand this range to, and ultimately strengthen its foothold in the instant noodle industry. Mr. BIBIM Spicy Chicken was first introduced in the Middle East, but after realising that consumers all over the world enjoy Korean food, Nongshim knew a country with diverse taste buds like Malaysia, would be the next country to establish the instant noodle brand to.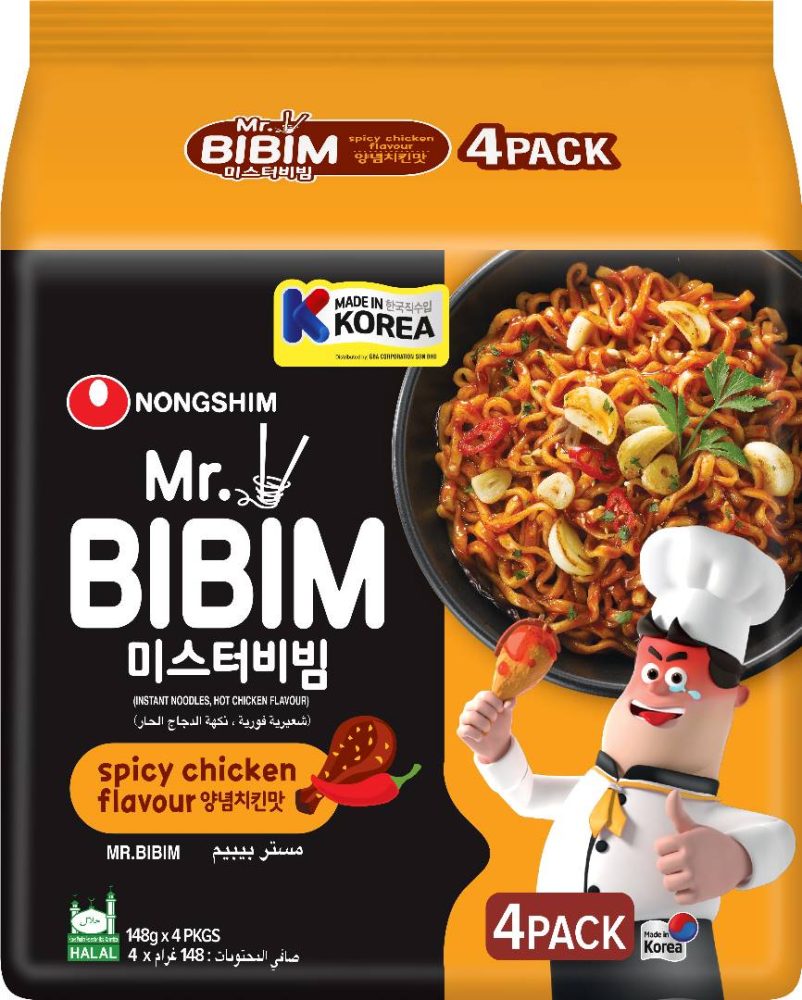 "The Korean fried chicken market has grown exponentially and with more people craving Korean food, we can only expect the market to continue to thrive. Here at Nongshim, we're continuously innovating to give our consumers the best tasting Korean food through instant noodles. We are certain that Malaysians will be satisfied with the quality and flavours in Mr. BIBIM Spicy Chicken and we look forward to their continuous support," said [Mohan Alagappar, General Manager of GBA Corporation Sdn Bhd, distributor Korean Nongshim]
The gochujang tasting instant noodles is an ideal choice for those looking for an option to stop hunger pangs quickly or even accompany them while they watch their favourite Netflix show. Consumers can also use Mr. BIBIM Spicy Chicken's sauce as a dipping sauce for their fried chicken! Whatever the reason, Mr. BIBIM Spicy Chicken is safe to be consumed as it is halal certified. The instant noodle is also big in portion with every pack weighing 148 grams (g).
Mr. BIBIM Spicy Chicken comes in a pack of four and is priced at RM20.90. Malaysians looking to thrill their senses can purchase the instant noodles from almost all retailers namely AEON, Econsave, Mydin, TF Value Mart, Jaya Grocer, Village Grocer, Checkers, Billion, Isetan and more. For more information on Mr. BIBIM Spicy Chicken and how to buy a packet, visit https://nongshim.com.my/ or follow us for updates on https://www.instagram.com/nongshim_malaysia/. So, what are you waiting for? Grab yours today!