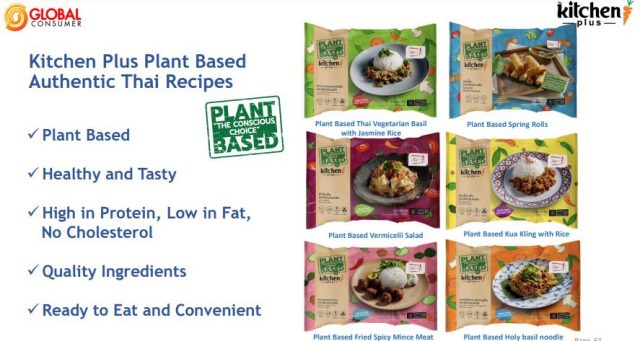 Thailand's Glocon International will launch Kitchen Plus ready-to-eat plant-based meals at Foodland, Tops, Villa and Gourmet Market in 2021, reported Bangkok Post.
The company will also export its Kitchen Plus ready-to-eat plant-based meals to the UK by the end of June 2021 with a focus on distributing them via oriental supermarkets. There is a plan in the pipeline to export Kitchen Plus to Austria, France and the Netherlands.
In addition to plant-based meals, Glocon will also introduce the Thai classic food range under Kitchen Plus to mass supermarkets such as Makro and Lotus's.
Kitchen Plus will have a classic range of Thai foods, plant-based foods, and Kub Kao ready-to-cook meals.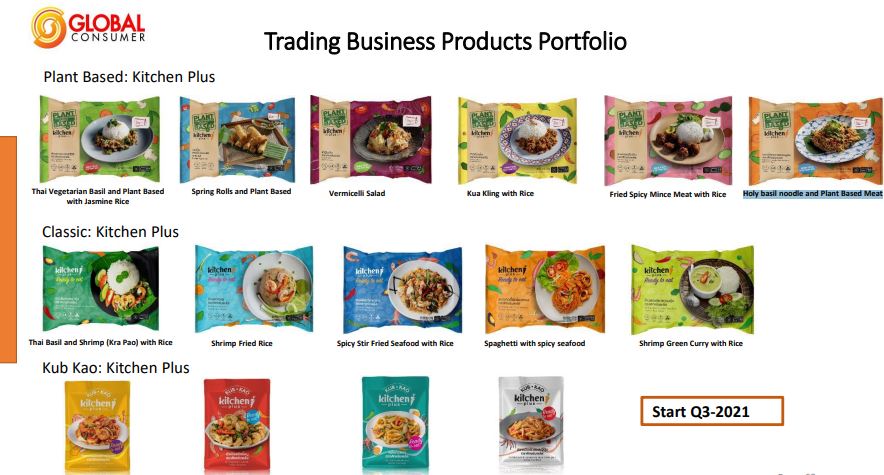 Kub Kao: Kitchen Plus includes Sriracha Sweet Chili Shrimp, Stir Fried Shrimp with Basil (Kra Pao), Stir Fried Squid with Salty Egg and Stir Fried Squid in Soy Sauce, Garlic & Butter
Classic: Kitchen Plus comprises Thai Basil and Shrimp (Kra Pao) with Rice, Shrimp Fried Rice, Spicy Stir Fried Seafood with Rice, Spaghetti with Spicy Seafood and Shrimp Green Curry with Rice.
Plant Based: Kitchen Plus consists of Thai Vegetarian Basil and Plant Based
with Jasmine Rice, Spring Rolls and Plant Based, Vermicelli Salad, Kua Kling with Rice, Fried Spicy Mince Meat with Rice and Holy Basil Noodle and Plant Based Meat
The Thai company with diverse business interests including food manufacturing and packaging has formed a partneship with Hong Kong's Green Monday, the brand behind OmniMeat, to use its raw materials to produce plant-based Kitchen Plus.
Kitchen Plus will be produced at Glocon's new factory in Samut Songkhram, which has a production capacity of 200,000 packs per day.
In another development, Glocon will produce plant-based ready meals for Lotus's for launching in July 2021.