Vinamilk is promoting its Ngôi Sao or Southern Star condensed milk as the essential ingredient for making the authentic iced or hot Vietnamese coffee at home.
The brand collaborated with Cooky Việt Nam to launch Barista At Home contest. Cooky is a cooking recipe sharing platform that helps women quickly cook dishes from chefs or food brands' videos and photos.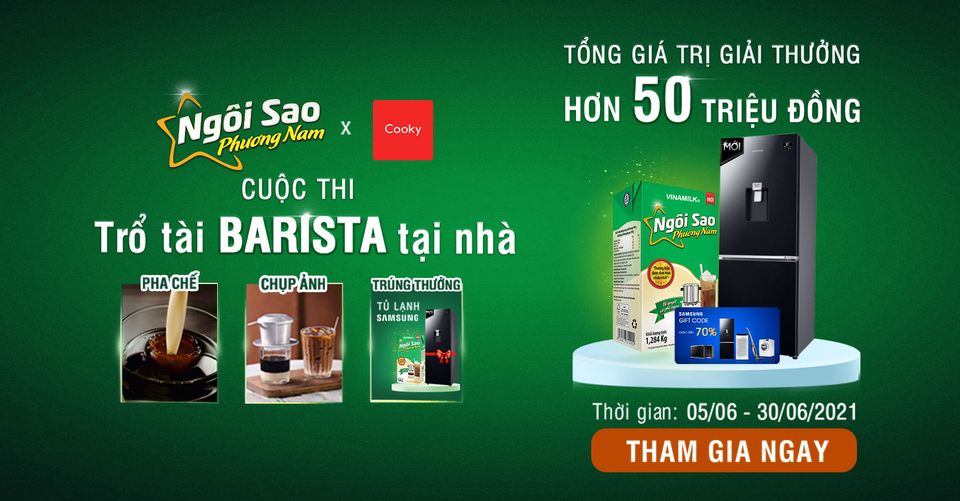 Unlike coffee companies promoting its coffee for home barista, Vinamilk is leveraging on its indespensable condensed milk to tap into the home barista trend. This shows non-coffee brands can also harness the home coffee consumption trend.
Click here for more information including on how to participate and on the prizes.