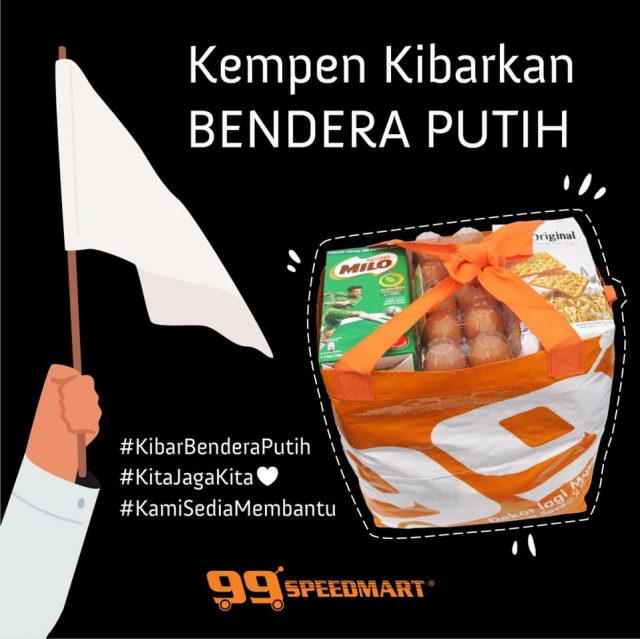 99 Speedmart is lending a helping hand to Malaysians in need by participating in the white flag (#benderaputih) campaign. The white flag campaign, launched on social media, encourages distressed families to hang a white flag or cloth in front of their homes so that they can receive assistance from their neighbours.
The white flag campaign is aimed at ensuring targeting assistance to those desperate in need for foods and daily essentials amidsts the pandemic without resorting to begging. The prolong lockdown has impacted low-income families the most as they find it hard to put foods on the table.
The minimarket chain will run the campaign from 1 July 2021 to 14 July 2021 and will provide 1,000 packs of foods for those in need.
Send the following information to 99speedmart's WhatsApp at 010-500 0099 or message them directly on their 99speedmart Facebook account via private message (PM).
1. Housing address
2. A picture of the home (with white flag)
Do Note:
•The campaign will be effective from 1st July 2021 to 14th July 2021.
•1000 packages prepared per day.
•Goods will be sent within 24 hours.
•Only for housing areas near 99speedmart outlets.
We expect more retailers will be participating in this campaign as it is the most effective way to channel resources to those in need.