Donation will aid in cleaning and disinfection of facilities, and for use by frontliners, patients and visitors
KUALA LUMPUR, July 8, 2021 – Clorox Malaysia has long stepped up to support the nation's disaster relief efforts, working with the authorities and non-governmental organizations.  
In response to the recent spike of COVID-19 cases, Clorox Malaysia has outlined support for relief efforts by contributing to two of the main public health facilities for the treatment of COVID-19 cases, Hospital Sungai Buloh and Hospital Universiti Malaya; as well as to a non-governmental organization, MERCY Malaysia.  The brand contributed a total of RM80,000 in products that will be used to limit the spread of the virus in everyday life, and in the workplace at the three organizations.  
Cleaning and disinfection are critical in reducing the spread of COVID-19, especially in medical facilities where the risk of infection spreading from the infected to the healthy is high. Disinfecting hard surfaces is carried out frequently for this purpose, and the amount of product required daily is high.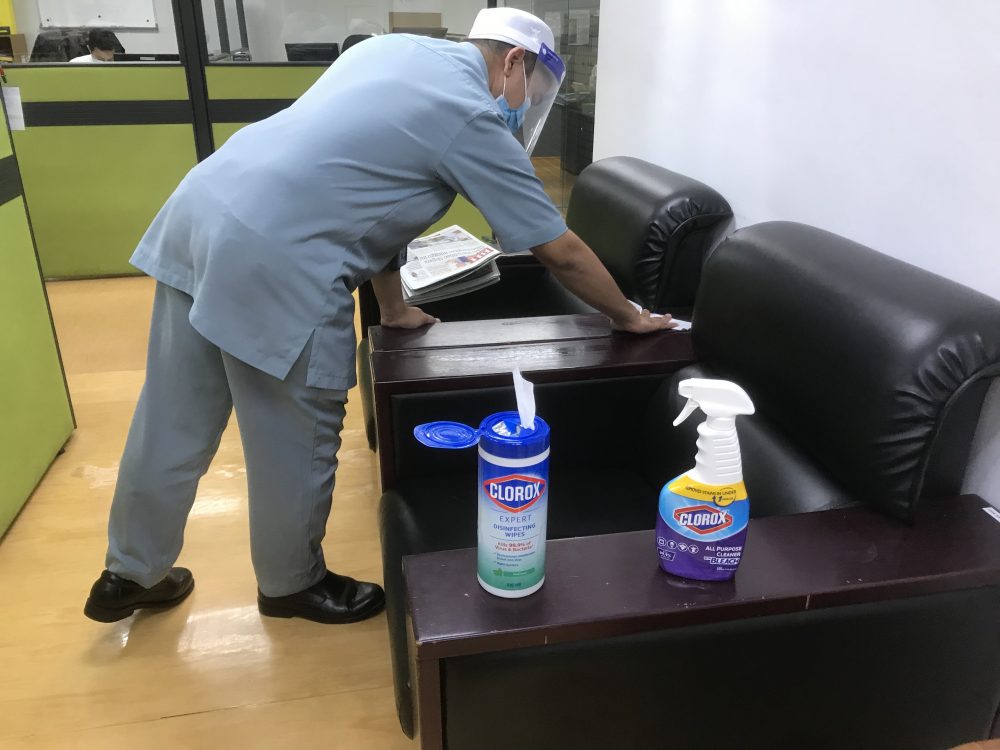 "We really appreciate and thank Clorox for the contribution," said Professor Dr. Nazirah binti Hasnan, UMMC Director.
Clorox Bleach and Clorox All Purpose Cleaner Spray were contributed for the thorough cleaning and disinfection of the facilities, while Clorox Expert Disinfecting Wipes are for the daily individual use of frontliners, patients and visitors at these facilities.    
"We appreciate the contributions given to the frontliners," said management of Hospital Sungai Buloh.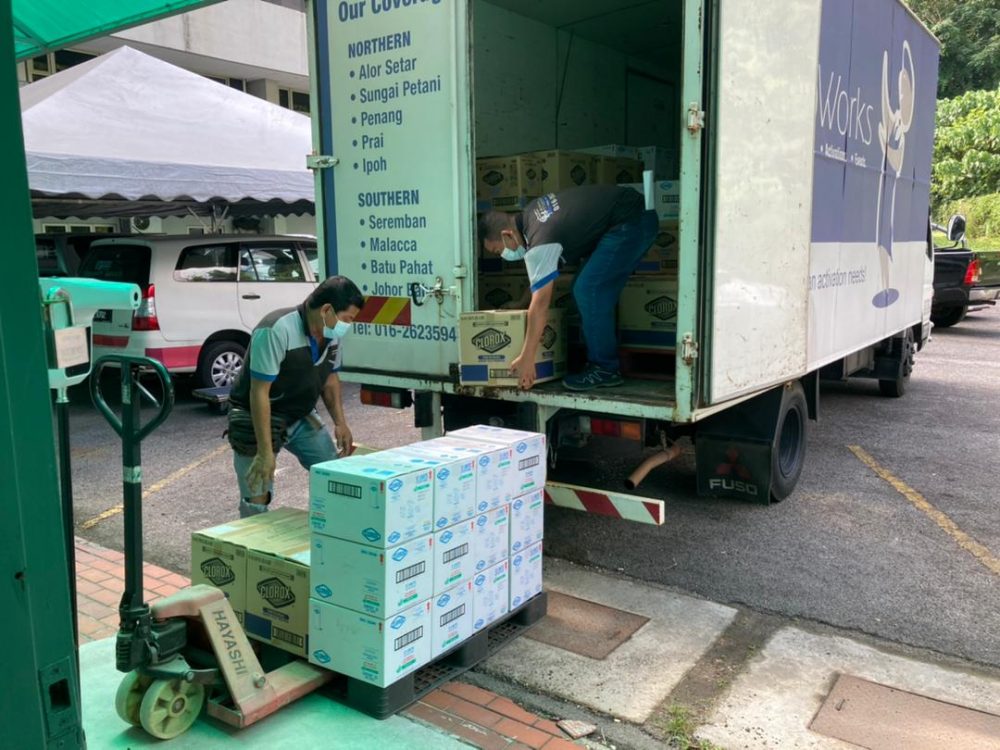 "The COVID-19 pandemic has affected all of us directly or indirectly. Some of us have seen first-hand the need for more disinfection and cleaning products at hospitals. Clorox Malaysia offered support, as we are humbled by the efforts of Hospital Sungai Buloh, Hospital Universiti Malaya and MERCY Malaysia in fighting the pandemic," said Paulo M. Lao, Sales & Marketing Director of Clorox Southeast Asia. "We are proud that our products can help to effectively clean and disinfect their facilities, and can be used by frontliners, patients and visitors for a safer environment because Clorox believes that clean matters."
He added that third-party testing confirms the efficacy of several of Clorox's top disinfecting products against SARS-CoV-2 strains[1] including the Alpha (UK) and Beta (South African) variants of concern (VOC). These results are in line with a US Environmental Protection Agency announcement that genetic changes to the virus do not impact the efficacy of disinfectants and all disinfectants approved to kill SARS-CoV-2, will kill new strains of the virus.
As a non-profit organization, MERCY Malaysia relies heavily on funding and donations from organizations and generous individuals to continue our services to provide humanitarian assistance to our beneficiaries. We sincerely thank Clorox Malaysia for reaching out to MERCY Malaysia with their contribution for the frontline workers. We all recognise the importance they play in helping the battle against this global pandemic," added Zuraidah Mian, MERCY Malaysia's Acting Executive Director.
The Clorox disinfection and cleaning products were distributed in early June 2021.
Get more information on clean matters, activities and more from Clorox Malaysia's website at https://www.cloroxmalaysia.com or follow Clorox Malaysia's social media pages at https://www.facebook.com/CloroxMalaysia/ and https://www.instagram.com/cloroxmalaysia/.
Disclaimer[2]: Clorox cleaning and disinfectant products are not suitable for consumption or injection under any circumstances.  It is advisable to always read the label for instructions on proper usage.