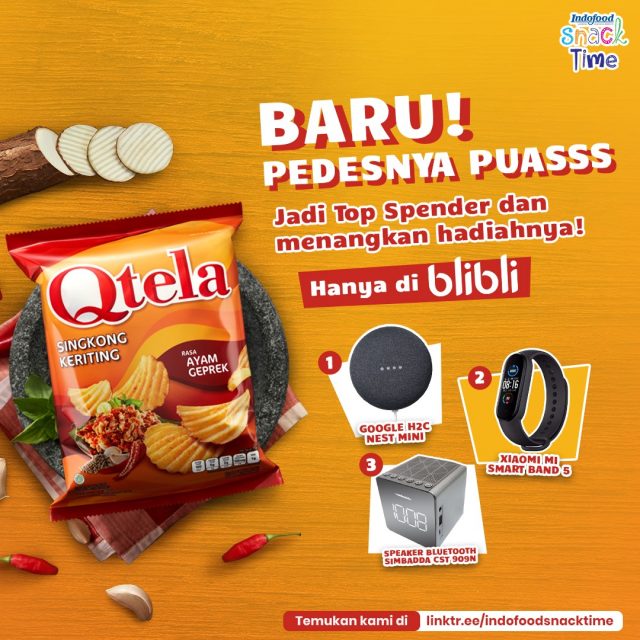 Indofood CBP's cassava snack brand Qtela has launched cassava (singkong) chip with ayam geprek flavour. Ayam geprek is a popular Indonesian dish consisting of fried chicken which has been crushed and mixed with spicy sambal. However, geprek as a flavour in packaged food is not doing well.
We initially expect Indonesian packaged food brands will be rushing to include ayam geprek as a spicy flavour in their food products. So far, the few key brands that have embraced ayam geprek are Indomie and Mie Sedaap with their ayam geprek flavoured instant noodles and Piattos with its sambal geprek snack. All these products were launched in 2020. The likely reason is consumers find it more fulfilling and flavourful to eat ayam geprek from foodservice dishes.
Now, Indofood is revisiting geprek again. We wonder if this is just a one-off thing.