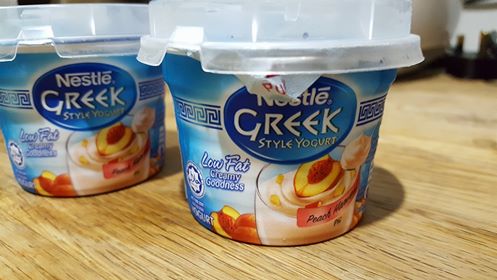 In Malaysia, the Nestle Greek Style Yoghurt has been given a new packaging design and a smaller pack size. Previously, the spoonable yoghurt weighs 135g. Now, it is in a smaller 100g packaging.
More affordable price point and portion control

Companies can charge more for portion-controlled products than family pack, which makes smaller portions more profitable. For example, the new price for Nestle Greek Style Yoghurt is RM 3.65 (USD 0.90) per 100g, which is down from th RM 3.90-RM 4.00 level for the previous 135g format.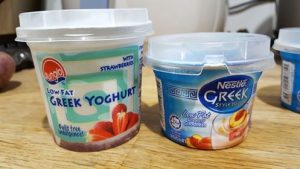 Even though the price has been lowered to RM 3.65 for the new 100g packaging size, consumers are actually paying more on a per volume basis. This is the same approach currently used by Coca-Cola to sell less sodas through smaller packages at higher prices per ml to drive value growth.

The reduction in the pack size to 100g also lowers the price to a more affordable level. The closest competitor Sunglo is selling for RM 3.15 per 135g. Now the price gap has been narrowed.
New flavour
As part of the pack revamp, Nestle has also added a new flavour – Salted Caramel & Chia Seeds. The use of chia seed in dairy is interesting. The Chinese dairy firm Yili launched 伊利每益添饮用型酸奶 (Pure Day yoghurt drink) in June 2016. The yoghurt drink contains chia seed and is formulated using Maillard reaction. Perhaps we will be seeing a lot more dairy products incorporating chia seed as part of their ingredient mix to provide more texture.