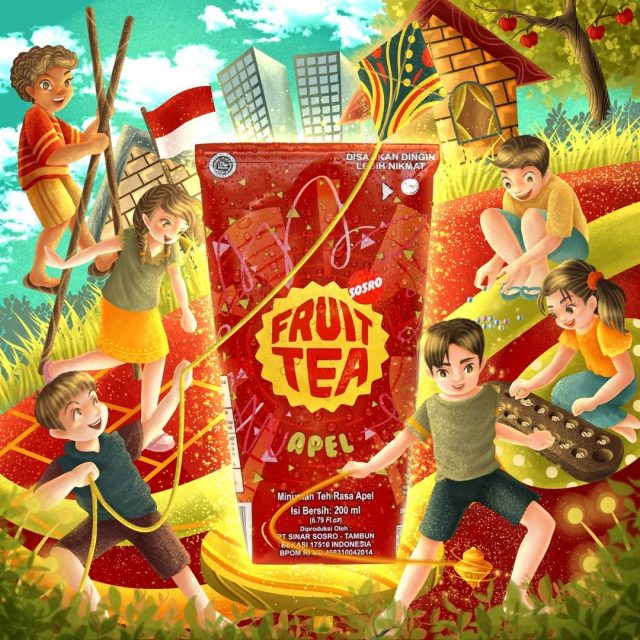 Sinar Sosro has collaborated with the Indonesian comic series Si Juki (@jukihoki) to launch Fruit Tea Tetra Pak featuring the cartoon character Juki playing traditional games to bring consumers back to their childhood days. The pack comes with images of traditional games such as Congklak and Layang-Layang commonly played by Indonesians when there were young.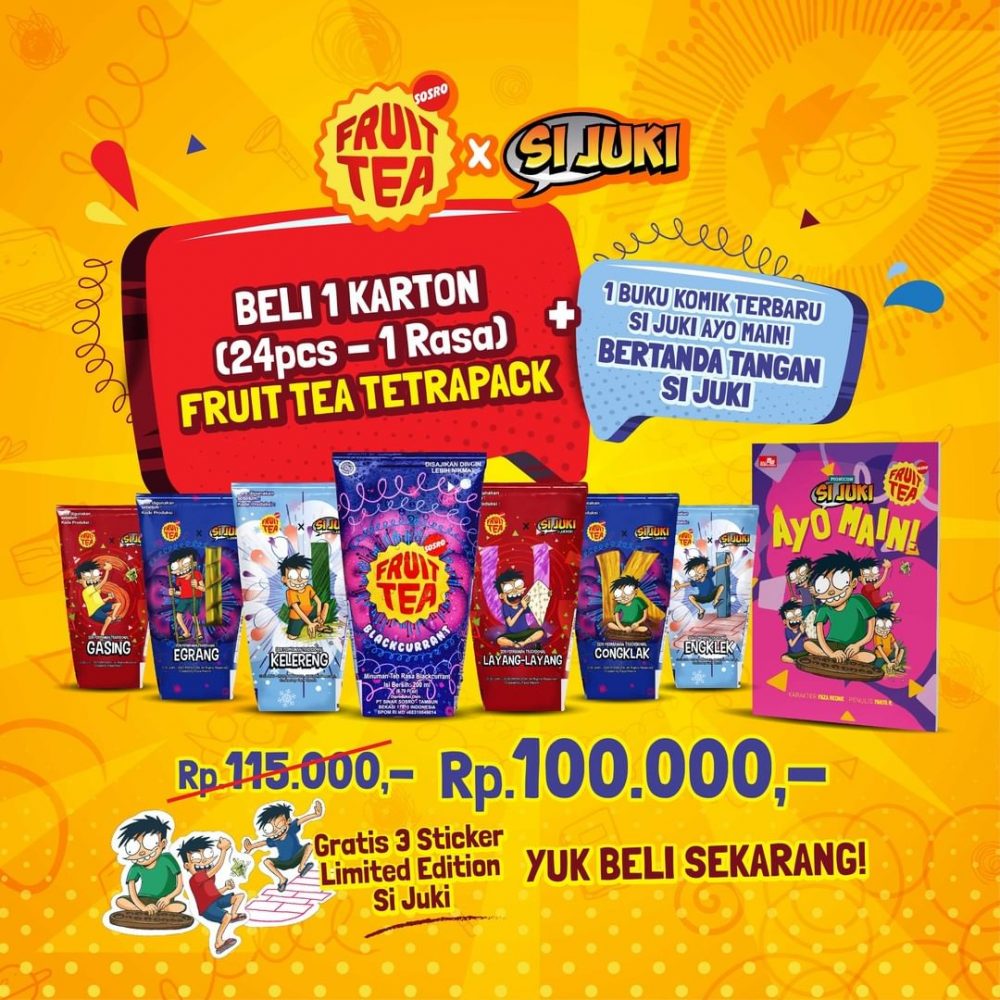 Si Juki is created by Faza Meonk The namesake character Juki is described as a deviant young adult male in a variety of humorous scenarios and adventures. Si Juki is also the first Indonesian animated series featured on Disney+ Hotstar.
The traditional game series could be a marketing program to coincide with Indonesia's Independence Day, which falls on 17 August 2021. This is the time where brands tend to feature flavours or even packaging that celebrate Indonesia.