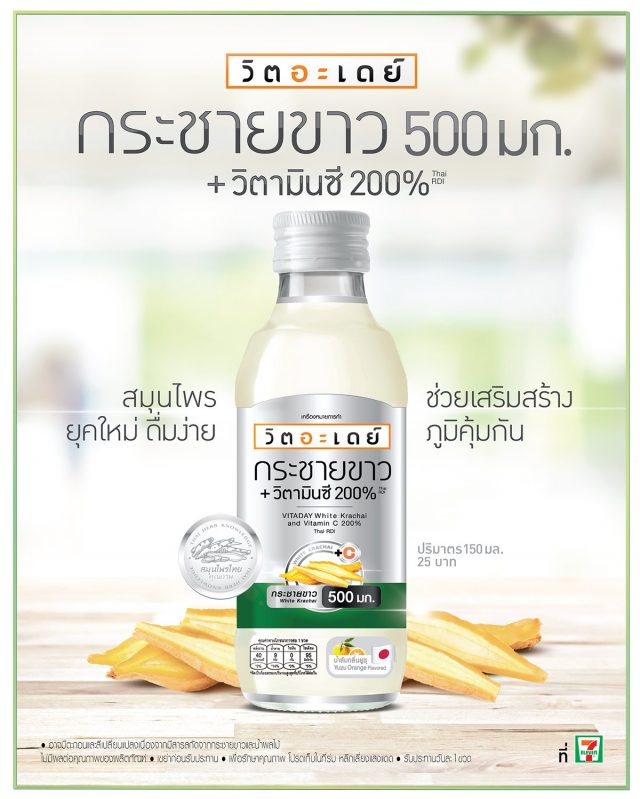 Thailand's General Beverage has announced the launch of Vitaday herbal drink with fingerrot (500mg) and vitamin C (200% of RDI). The is new functional herbal beverage taps into the growing popularity of fingerroot (กระชาย) or Kaempferia pandurata, which is also known as white krachai or Chinese ginger. Consumers are rediscovering fingerroot's immunity benefit and its purported ability to fight COVID-19.
In Thailand, fingerrot is generally used as an ingredient for chili pastes and for cooking dishes such as kaeng tai pla.

Vitaday's latest beverage turns fingerroot into a drink to make it easy to consume.
The resurging popularity of fingerrot highlights how consumers would turn to traditional medicine to find a cure or to improve their body's resistance. We expect more packaged food and drinks will incorporate fingerrot as an ingredient including in meals during this pandemic.