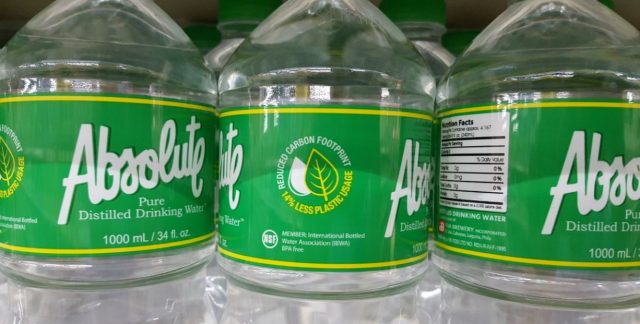 Growing urbanisation and government failure to stem pollution has meant environmental degradation has not be effectively tackled in the Asia-Pacific region. The private sector is taking up the initiative to help stem the rising tide of waste, while gaining public recognition and brownie points in the eyes of consumers and governments.
Plastic waste becomes insurmountable problem
Plastic waste is a mounting issue in the region. The growing use of plastic bottles, which tap into convenience and on-the-go consumption, has led to the overflowing of plastic waste. Governments are ill-equipped to deal with this issue due to limited resources and low consumer awareness on waste separation and recycling.
Coca-Cola lowers plastic use by 40%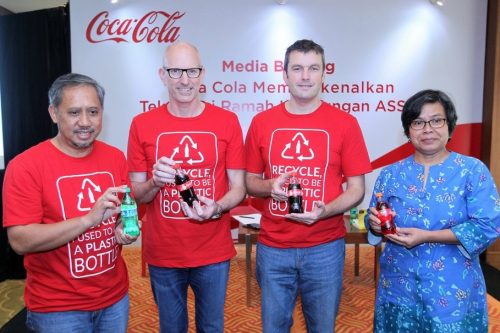 In Indonesia, The Coca-Cola Company invested USD 21 million into an affordable Small Sparkling Package (ASSP) production line, the second in the world for sparkling soft drinks after the one in India. The line is able to lower the company's plastic usage by more than 800 tons a year or up to 40% as part of the company's sustainability commitment to the environment.
The production line in Cikedokan, West Java will produce high-quality, lighter bottles at a capacity of 188,000 bottles an hour.
Philippines bottled water companies committed to waste reduction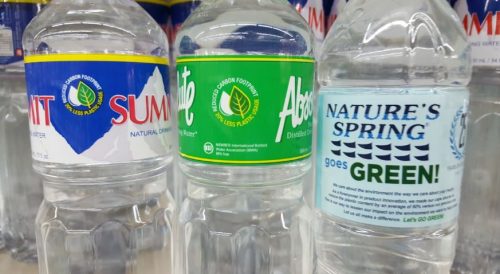 Image above was photographed by the author in Manila in August 2017
In the Philippines, the major bottled water companies – Philippine Spring Water Resources (Nature's Spring) and LT Group (Absolute and Summit) have introduced bottles that are more eco-friendly offering low carbon footprint.
The following is the amount of plastic reduced per bottle by packaging size for Absolute.
500ml – 20% less plastic use
1000ml – 14% less plastic use
5000ml – 14% less plastic use
What Mini Me thinks
Eco-friendly theme resonates with millennial consumers (18-34-years-old) who holds the key to growth in developing countries The green generation, exposed to sustainability and environmentalism, will encourage brands to instill eco-friendly into their brand DNA going forward.