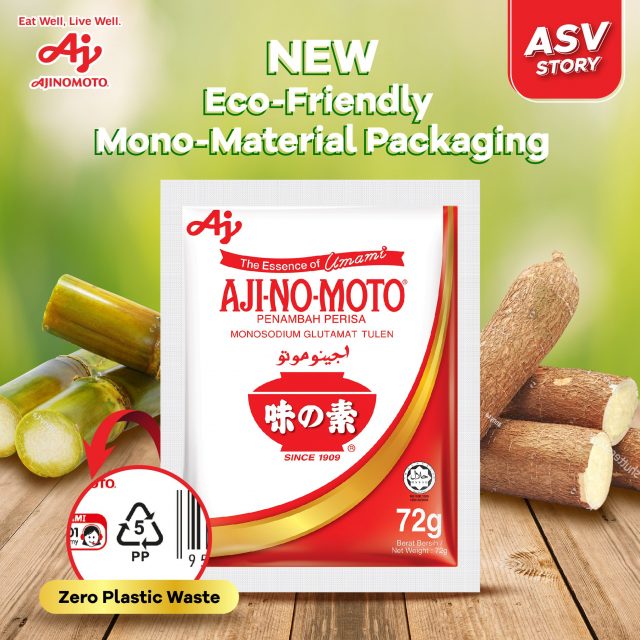 In Malaysia, seasoning maker Ajinomoto (M) Bhd has started to apply a highly recyclable mono-material packaging as part of Ajinomoto Group's objective to achieve zero plastic waste by financial year 2030.
The company has started the application of this mono-material for the packaging of AJI-NO-MOTO (72g) in May 2021. The mono-material packaging is made from environmentally-friendly materials, with 90% or more of the same material being used.
A 'Recycle' logo is placed at the back of the new mono-material packaging to encourage consumers to recycle the package after use.
Ajinomoto (M) plans to continue to use this eco-friendly packaging material in other SKUs in the near future.