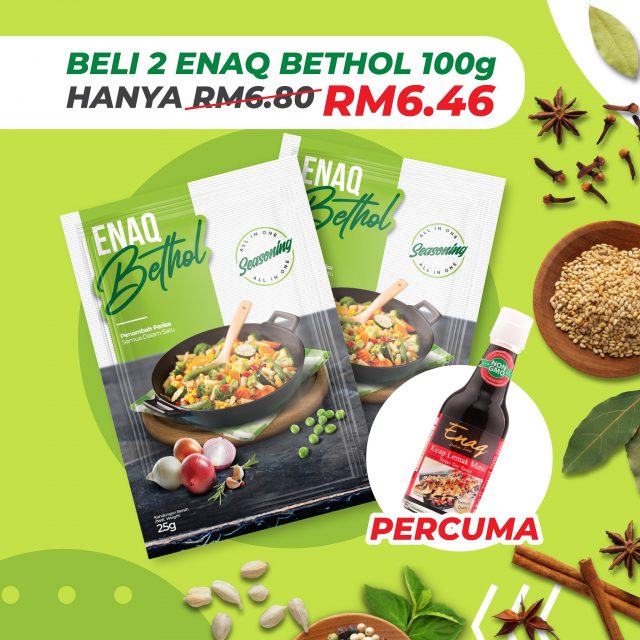 Malaysia's Enaq Sauce has introduced a new all-in-one seasoning called Enaq Bethol to help home cooks create delicious meals effortlessly. We have seen a lot of all-in-one seasoning being launched in the market including by Ajinomoto in Vietnam called Ajinomoto Up, which features MSG and other ingredients.
Enaq Bethol's ingredients are: salt, tapioca starch, sugar, garlic, onion, spices, contains MSG, disodium inosinate and disodium guanylate, and yeast extract as permitted flavour enhancer. All additives are of plant or synthetic origin.
Enaq Bethol is available in 25g, 100g and 300g and can be bought on Enaq Sauce's official store on Shopee. Click here to purchase.