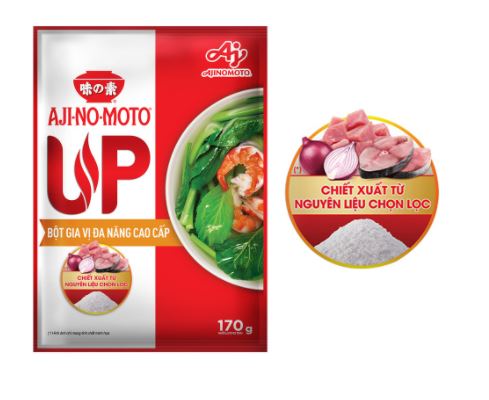 Ajinomoto Việt Nam has released Ajinomoto Up, a premium multi-purpose seasoning powder featuring not just MSG but also other ingredients.
Ajinomoto Up combines selected spices and bone and meat extracts, helping to cook more delicious dishes. The key ingredients are MSG, pork bone extract powder, onion powder, powdered fish sauce and garlic powder.
What we are seeing here is the combination of MSG and other natural flavour enhancing ingredients to elevate the taste of the dish.