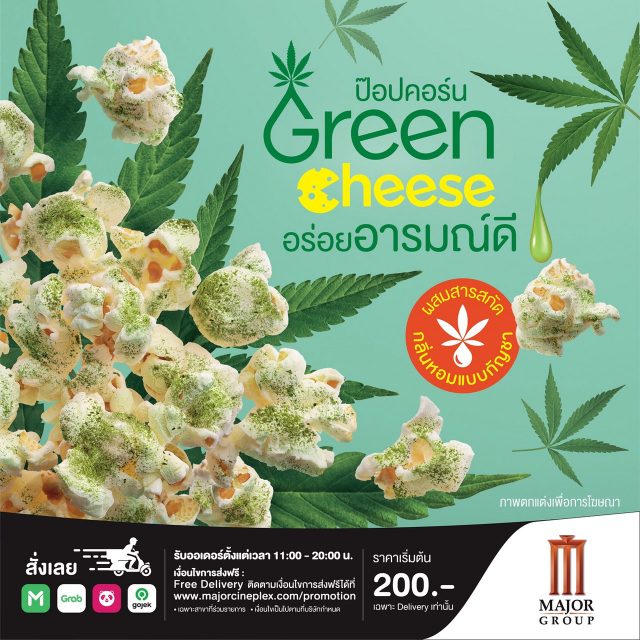 Thailand's Major Cineplex Group, which has launched its branded POPSTAR into retail, has tap into the cannabis trend with Green Cheese.
The new popcorn with a cheese flavour features cannabis-extracted terpenes to give a feeling of freshness and relaxation. Terpenes are compounds in cannabis that give it distinctive aromas and flavors.
The new product will be sold from 15 June 2021 at all Major Cineplex Group outlets and leading online food delivery apps such as Gojek, Grab Food, foodpanda and LINE MAN.