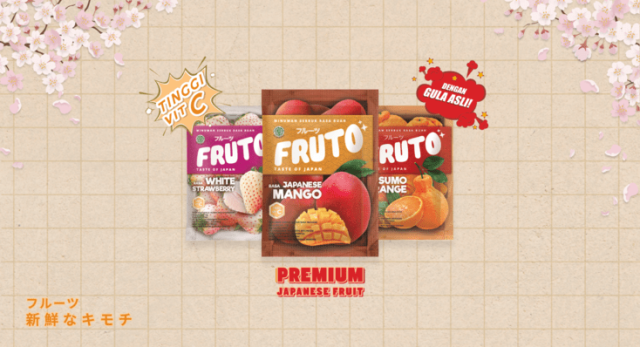 PT Intrafood Singabera Indonesia, the maker of Indonesia's first premium ginger tea beverage, has recently launched Fruto, a powdered juice drink made with premium Japanese fruits. The powdered juice drinks contain vitamin C and sweetened with natural sugar. It can be prepared cold, which taps into the preference of young consumers for an icy cold drink.
Fruto comes in three variants Sumo Orange, White Strawberry and Japanese Mango. The Japanese mango comes from Miyazaki, which is the only prefecture in Japan that grows mango, while white strawberry is sourced from Kyushu.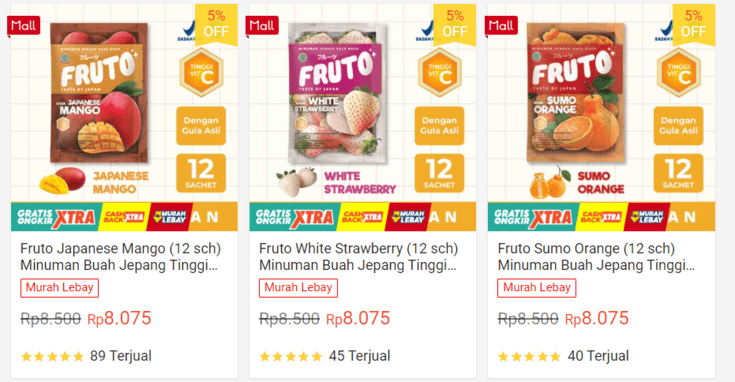 The price of Fruto is around IDR 8,000-8,500 (USD 0.54 – 0.57) per 12 sachets. As a comparison NutriSari Premium Jus Mangga (mango juice) in 10 sachets is priced at IDR 25,000.
We notice Indonesian brands are tapping into aspirational consumers with affordablility + quality. In the case of Fruto, this is an upgraded powdered juice drink that delivers value through the use of Japanese flavours and ingredients.