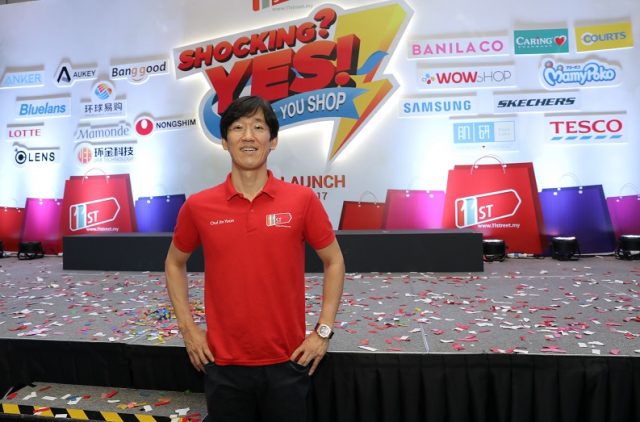 We spoke to Chuljin Yoon, Chief Operating Officer of 11street, during the official launch of the 'Shocking? YES!' Campaign and here are some of the findings on 11Street's Malaysia operation.
Cross border contributes a little less than one-fifth of total order
According to Yoon, in terms of the total order, cross border accounts for "a little less than 20% and in terms of sales, it is about less than 15%."
Targeting 50% growth month-on-month during year-end
Year-end sales normally sees a 30% month-on-month increase in GMV but with the 'Shocking? YES!' Campaign, Yoon expects this to grow by 50% month-on-month in 2017 with contribution from cross border sales.
Evenly spread out across all categories
The products consumers buy during year-end is evenly spread out across all categories compared to Ramadan where only specific products sell well.
Cosmetics contribute less than 10%
The proportion of sales coming from cosmetics is "a little less than 10%," said Yoon. Electronics is always the biggest category. The share of consumer electronics and home electronics is less than 15%, followed by home and living, fashion and health and beauty.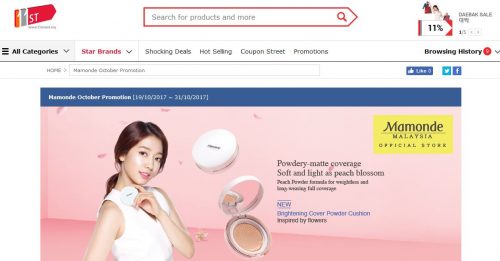 What about online grocery?
Yoon said "online grocery is still small because it is early stage in e-commerce". 11Street reported good volume from Tesco from 2017. Tesco has their own channel but also sells through 11Street.
Mobile transaction
Mobile transaction is already more than 50% in member countries. 11Street does not need special promotion for mobile app to encourage mobile transaction in Malaysia as the country's e-commerce started simultaneously with PC and mobile.
In Southeast Asia where 11Street has operations in Malaysia, Thailand and Indonesia, the focus is on growing the customer experience and product variety, said Yoon.
Why there is a demand for Chinese products
Yoon said while speaking to a reporter from the China state-run media CNC (新华网络电视) that Malaysian consumers want variety of products not just from local but also overseas. 11Street used to see a lot of demand for South Korea and US products. These days, products from China are very competitive and consumers want lower priced products but with good quality. That is the reason why 11Street is trying to source more products from China.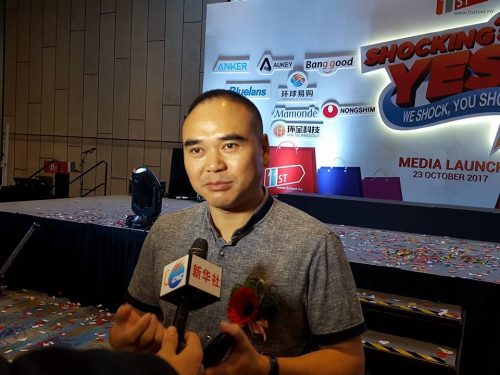 According to Globalerow E-Commerce (环球易购) Vice President Wu Qinghua (吴庆华) speaking to CNC, he said since the company started cooperation with 11Street, the monthly growth on 11Street has been two to three digits each month.