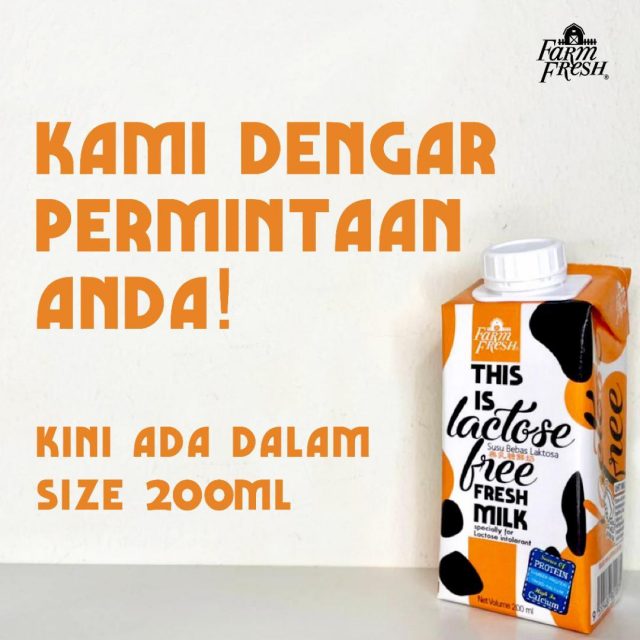 Farm Fresh, operated by The Holstein Milk Company Sdn Bhd, has released Lactose Free Milk in a 200ml carton format. The new lactose-free fresh milk is also a UHT product, which makes it easy to carry and display without having to be stored chilled.
The existing Farm Fresh Lactose Free Milk is in a 1L bottle and requires refrigeration.
The new Farm Fresh Lactose Free Milk UHT is available on www.farmfresh.com.my or from the home dealers.