CP-Meiji Thailand has unveiled Pro-C, a new yogurt drink in shot format containing Bifidobacterium lactis Bl-04 from the US said to reduce the incidence of upper respiratory infections by 27%.
The drink is also high in zinc, selenium, vitamin C and vitamin D to help improve the immune system.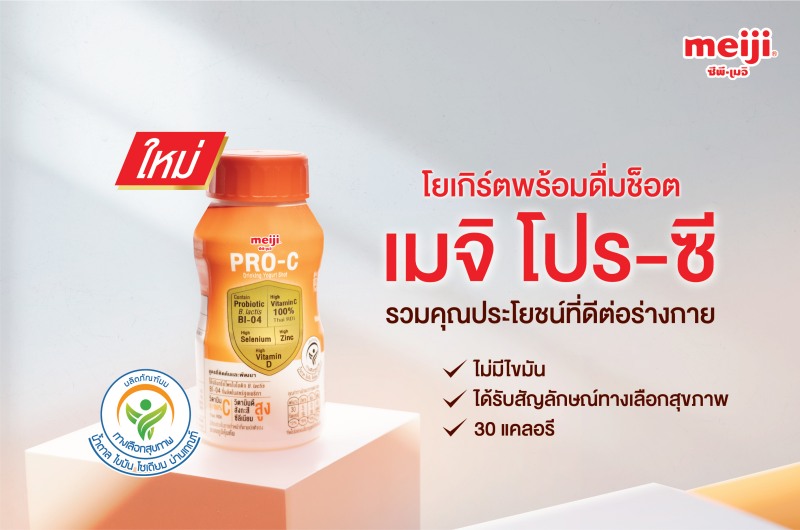 The ingredients are clearly stated on the front of pack in the shape of a shield commonly seen in immune-boosting beverages.
Meiji Pro-C (100ml) is available at selected convenience stores and supermarkets for a price of THB 16.
CP-Meiji currently has a 55% share of pasteurized milk, 20% share of spoonable yogurt and 10% share of ready-to-drink yogurt.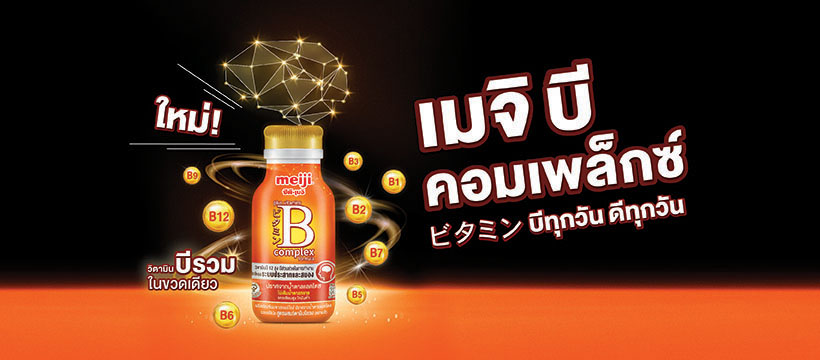 The dairy major has previously launched Meiji B Complex (200ml), an innovative supplement milk for the brain. The drink contains Vitamin B complex, which is essential for brain system and neurological functions. The milk is also free from lactose and sucrose. It is low in fat and high in calcium and protein.