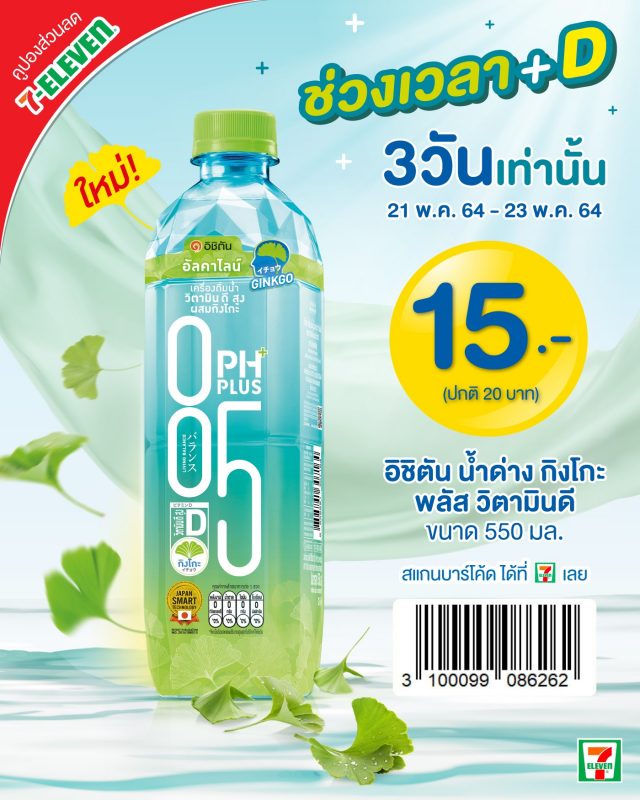 Ichitan Group PLC plans to launch Ichitan Green Tea X as a new beverage series during the second quarter of 2021, according to the company's Q1 2021 result announcement. Existing popular drinks from Ichitan will be added with vitamins. The beverages will be in 350ml bottle priced at THB 15 and in three flavours.
The three products will be Green Tea X Honey Lemon fortified with vitamin C from the UK, Green Tea X Berry Lemon with vitamin C from the UK and Green Tea X Kyoho Grape featuring vitamin A from Switzerland.
The launching of vitamin-fortified drinks is in line with existing trend. We have seen rival Oishi fortifying existing range with vitamins to capture growing consumer interest in functional beverages in Thailand. According to Ichitan, vitamin-infused beverage market in the country surged 102.8% year-on-year during the first quarter of 2021.
In another development, a report by prachachat.net mentioned Ichitan plans to launch Thai milk tea products in UHT in Brunei and the Philippines in the third quarter of 2021. The company is expanding its reach into more overseas market buoyed by its success in Indonesia.
The Thai series beverages are doing well in Indonesia and there is a hope that similar opportunities can be captured in other Southeast Asian market.