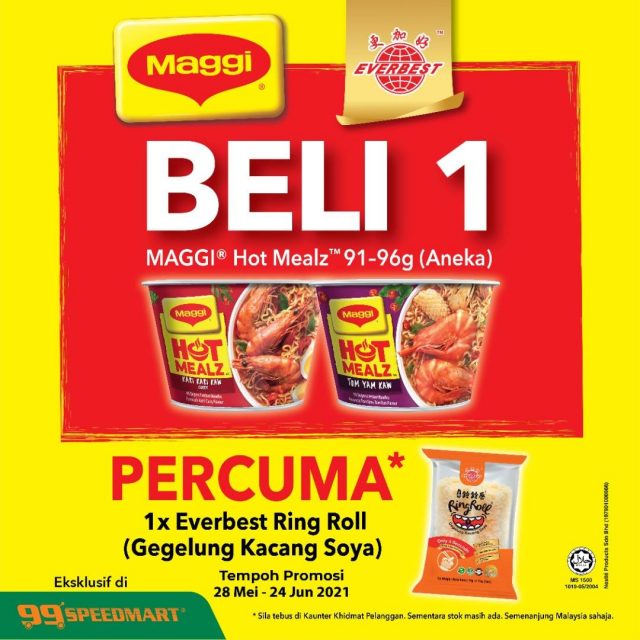 Everbest Soya Bean Products Sdn Bhd is popularing ring roll (鈴鈴卷) as an accompaniment to soupy hot meals in Malaysia.
Ring roll originated from China and is commonly eaten with hot pot. The ring roll is usually made from bean curd skin, which then quickly fried and wrapped into a roll.
Everbest uses only specially selected non-GMO soya bean from Canada for all its soya bean products to ensure the food quality is well maintain.
Ring Roll is best to eat with any soup based dishes including instant noodles – simply dip in soup for 3 seconds and it is ready to serve.
To win in Malaysia, the only way for ring roll to reach out to most consumers is to associate it with instant noodle instead of eating hot pot.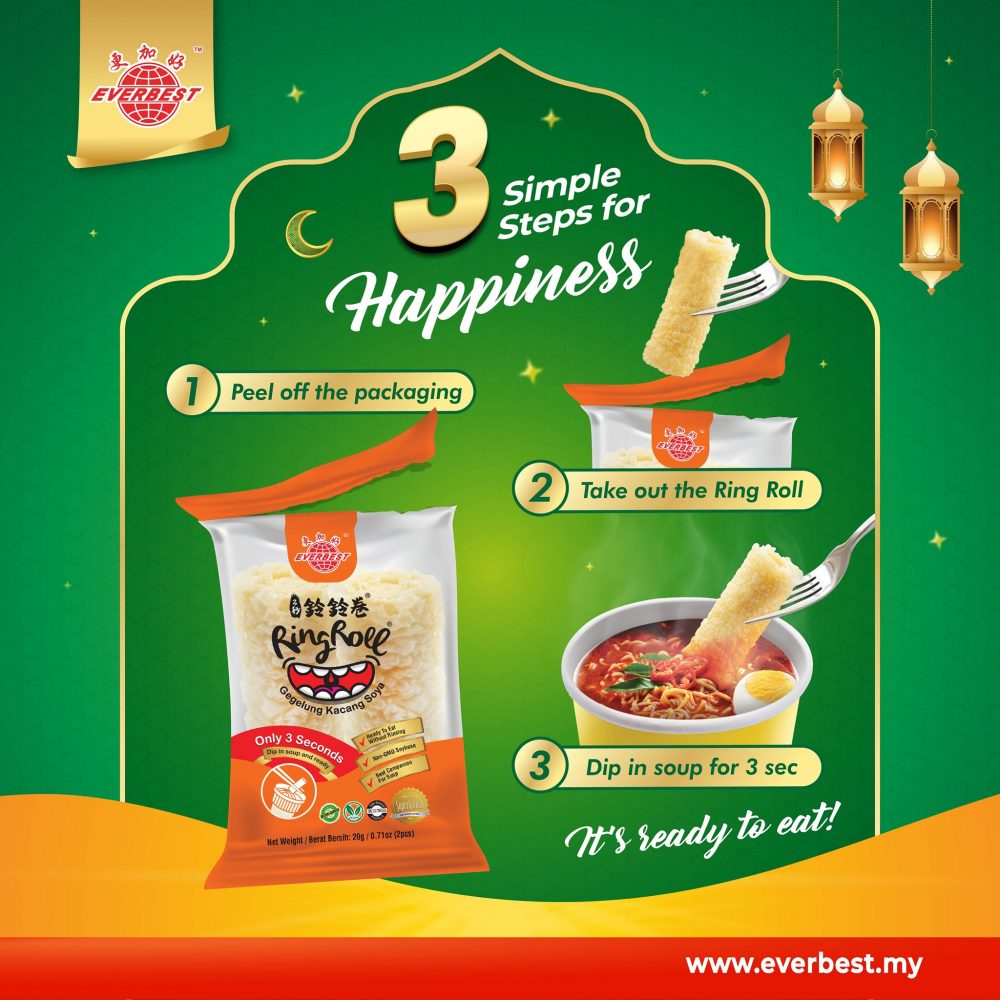 Everbest reached out to the Malay audience during Raya 2021 to popularise ring roll among the Malay community.
For the latest push, Everbest has collaborated with Maggi to offer a free Everbest Ring Roll with every purchase of Maggi Hotmealz instant noodle exclusively at 99 Speedmart. This partnership aims to expose consumers to a new eating experience and hopefully turn ring roll into the perfect companion to instant noodle.