It's beginning to look a lot like the most anticipated holiday season: Christmas! Lyre's, the world's most awarded non-alcoholic spirit brand, has all the treats and trimmings to cater to your disparate catalogue of tastes this Christmas and New Year. Whether it is an inclusive, intimate dinner setting for family and friends to celebrate the year or a gift for that one friend who has been trying to find healthy and dry fixes for Dry January, Lyre's is the perfect one-stop-shop.
Off the back of producing their millionth bottle in two years, Lyre's continues to create exceptionally crafted non-alcoholic spirits that look, taste and sashay around the palate just like the original spirits and cocktails that inspired them. Determined to replicate more of the world's most famous alcoholic categories, the world's now most widely distributed non-alcoholic spirits brand has grown its exquisite portfolio with its newly launched Classico Grande which was created to capture the essence of sparkling wine as an aperitif with flavours that are distinct and contemporary. The new bottle of bubbly will join Lyre's 13 other non-alcoholic spirits and its range of five canned cocktails.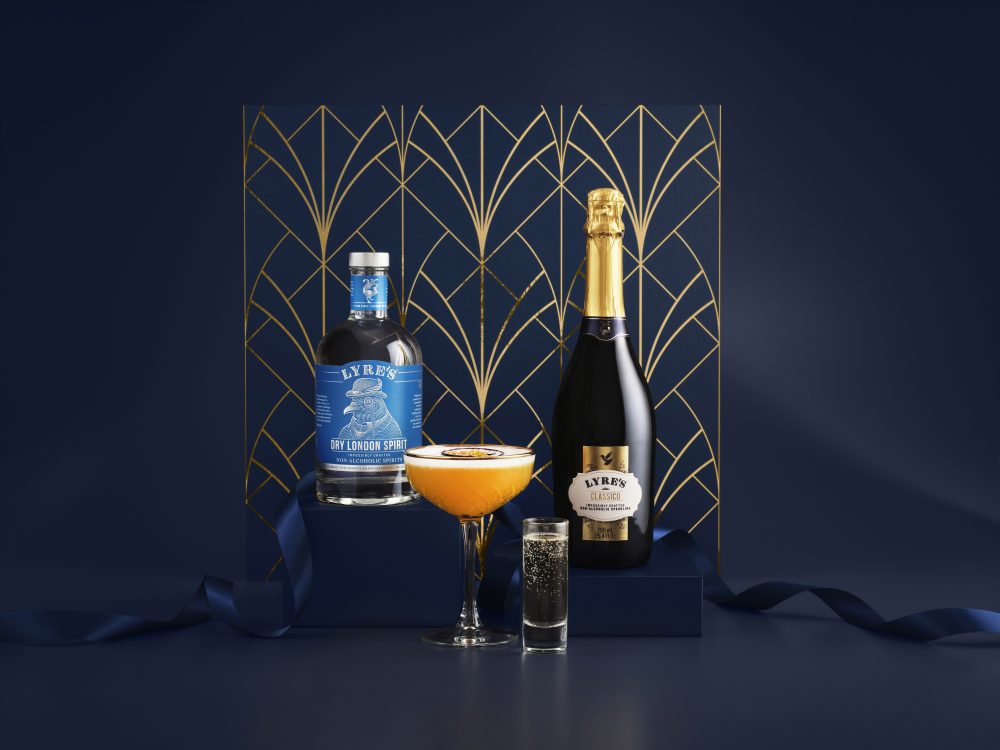 First introduced in a single serve can, Classico is now available in a larger format suited to any sort of celebratory gathering with friends and loved ones. The new addition delivers a classic, dry finish with notes of granny smith apples and fresh peaches. The Classico Grande is best served on its own, freshly popped and poured into a chilled flute or coupette for guests to say cheers and reflect on their year. Cocktail aficionados can even create their own exceptional tipples with Lyre's collection of cocktail recipes. From drinks like Lyre's Passionstar Martini to Lyre's Amaretti Sour, guests will be spoilt for choice with the multitude of cocktails they can create and enjoy their way. Available exclusively on Lyre's e-commerce site, 750ml bottles of Lyre's Classico will be available at SGD $36 per bottle.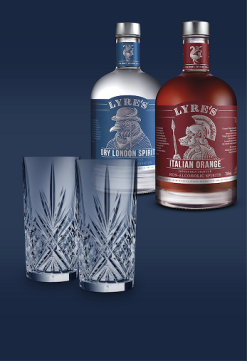 If you are looking to replenish your glassware collection leading up to the holiday get-togethers or for gifts this season of joyful gifting, Lyre's e-commerce exclusive gift bundles are not to be missed. Lyre's will be launching different glassware sets suited for any Christmas and New Year soirées. Get your non-alcoholic spirits stash ready for an inclusive festive season with Lyre's Espresso Martini Set (SGD $134.95), Lyre's Negroni Set (SGD $177) and Lyre's Pink Gin Fizz Set (SGD $134.95). All these sets include spirits needed to create the best non-alcoholic replica of classic cocktails and will come with elegantly engraved glassware that would be a welcome addition to any home bartender's collection.
Overwhelmed with endless checklists that come with planning for the holiday season? Lighten your holiday planning woes with Lyre's Gift Finder Tool and Party Planner, and make sure everyone has a gift and is fuelled up at your next event. Lastly, if you are looking for great deals on your favourite Lyre's spirits, keep an eye out for their 12 Days of Christmas Advent Calendar, where there will be a special offer on the Lyre's range every day starting from 1 December 2021 to 12 December 2021. 
Feel free to browse through Lyre's collection of recipes here.