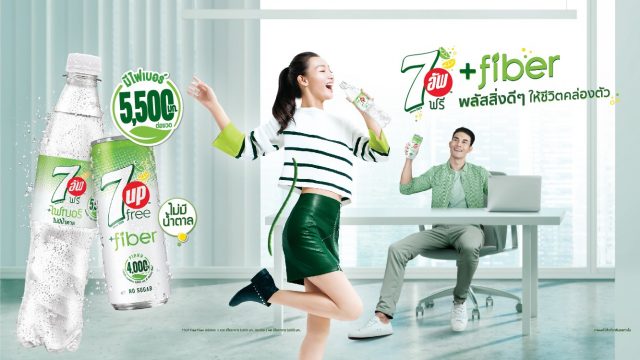 Suntory PepsiCo Beverage Thailand has launched 7Up Free + Fibre. The new beverage is a fibre fortified version of 7Up Free previously introduced in Malaysia and Singapore. 7Up Free is free from calorie, sugar and colouring.
This better-for-you carbonated soft drink 7Up Free + Fibre (325ml can) comes with 4,000mg of fibre, while the 440ml PET bottle has 5,500mg of fibre.
7Up Free + Fibre competes with Sprite Plus in the dietary fibre space. Sprite Plus was launched in markets like Hong Kong and China but not in Thailand.
The emergence of prebiotic carbonated soft drinks in the US such as the likes of OLIPOP could spur brands to reinvent their existing flavoured soda. OLIPOP is said to "taste like the soda you grew up sipping, but with the added benefit of microbiome and digestive health support."