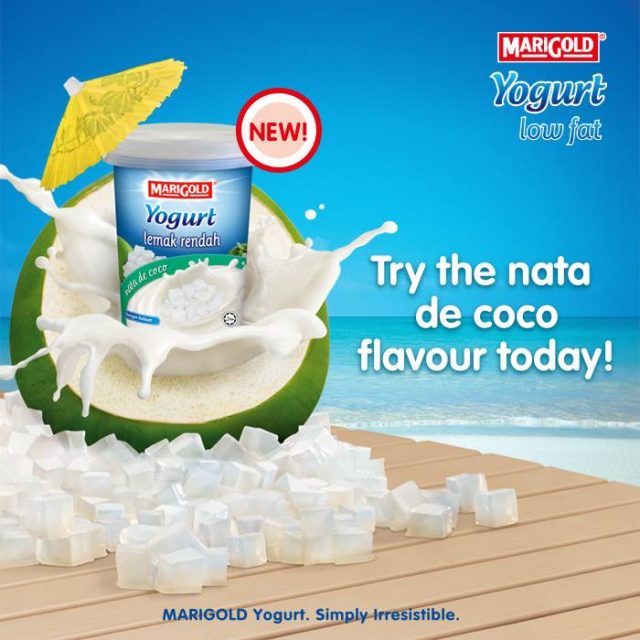 Two new nata de coco products have made their appearance in the market. The first is a rather safe approach by Malaysia Milk, which involves the adding of nata de coco into the Marigold yogurt.
The other nata de coco product is rather a peculiar choice. This is what Indonesia's Inaco has to say about the new drink – Inaco Nata Drink with chocolate milk flavour (200ml), which is available in Indonesia.
"Why do we have to choose Nata Drink INACO? Nata Drink INACO more delicious and hygienic because it uses real sugar and through the process of pasteurization. Nata Drink good to be consumed every day because it contains good natural fiber which aid digestion and facilitate bowel movements. Nata Drink can also replace your daily breakfast"
There is also a cappuccino flavour.  Can't comment on the taste though as I haven't tried it.