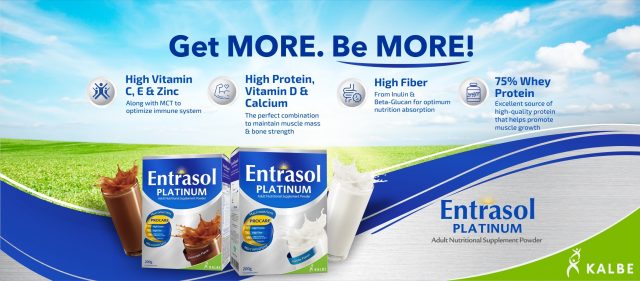 Indonesia's Kalbe Farma has introduced Entrasol Platinum in the Philippines. The new product is aimed at supporting adult health. Entrasol Platinum is high in protein, high in  fiber (inulin and beta glucan), high in calcium with vitamins and minerals to help nourish the body and to support the daily needs of adult nutritional supplementation.
The Procare formula offers both micronutrients and macronutrients but without the omega 3 and omega 6 found in the Entrasol Platinum in Indonesia.
In the Philippines, Entrasol Platinum is available in vanilla and chocolate flavours. Click here to purchase on Kalbe Philippines' official store on Shopee.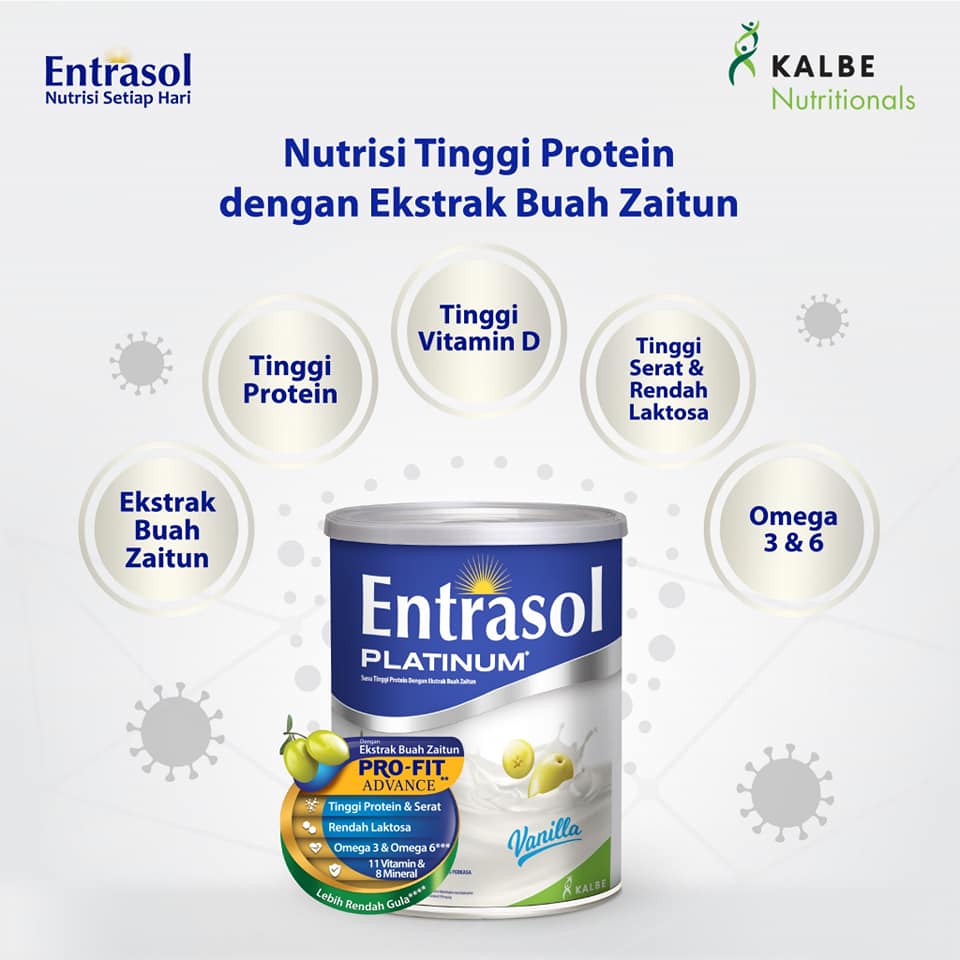 In Indonesia, Entrasol Platinum contains the Pro-Fit Advance formula, which is fortified with olive oil, lower in sugar, low in lactose, high in protein and fibre, omega 3 and omega 6 as well as having 11 vitamins and 8 minerals.