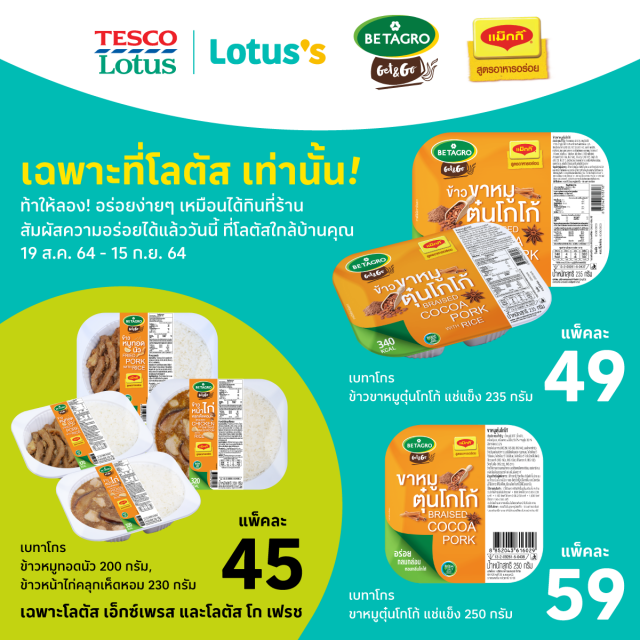 Thailand's poultry company Betagro has teamed up with Maggi to launch street food ready-to-eat rice boxes. The Betagro Get & Go is available in four menu items including Braised Cocoa Pork with Rice, Braised Cocoa Pork, Fried Pork with Rice and Chicken Shiitake Mushroom with Rice. They are sold at Lotus's. The amount of calorie is indicated clearly on pack. The prices range from THB 45 to THB 59.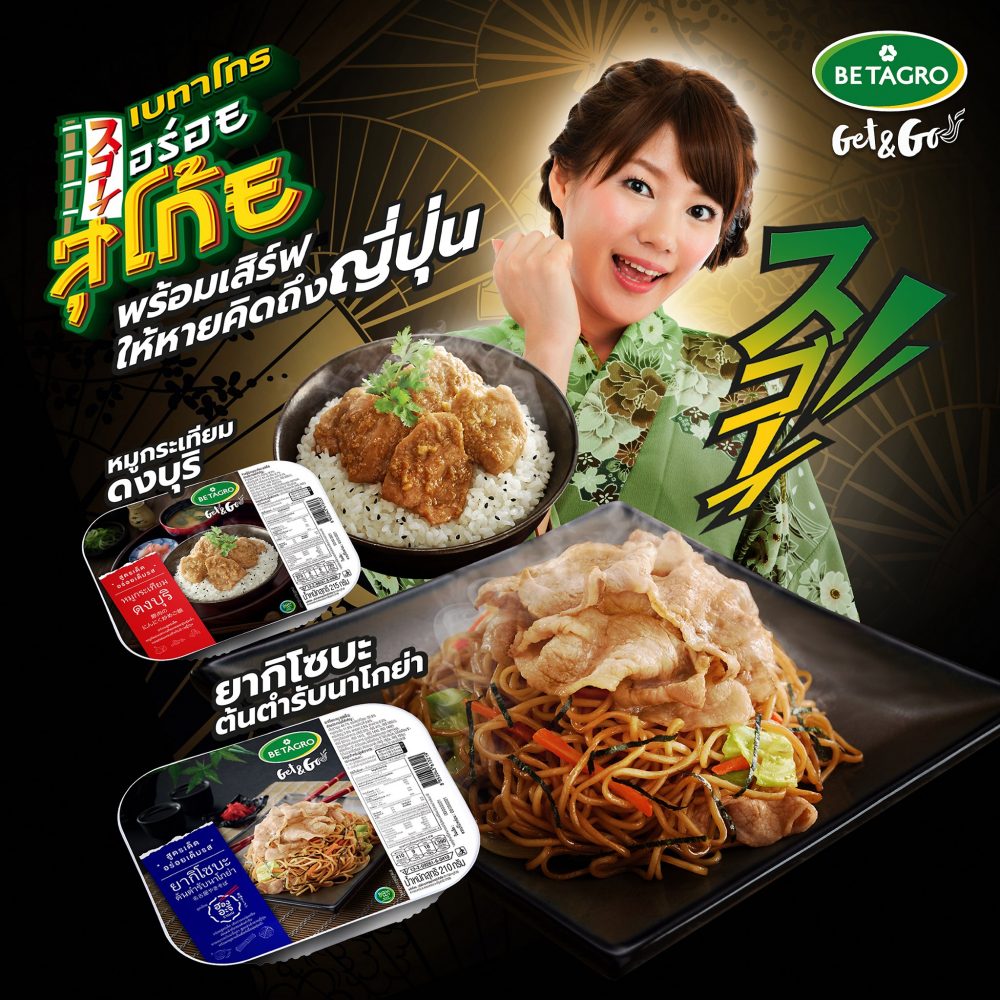 The Betagro Get & Go also has two Japanese-inspired menu items – yakisoba and pork donburi.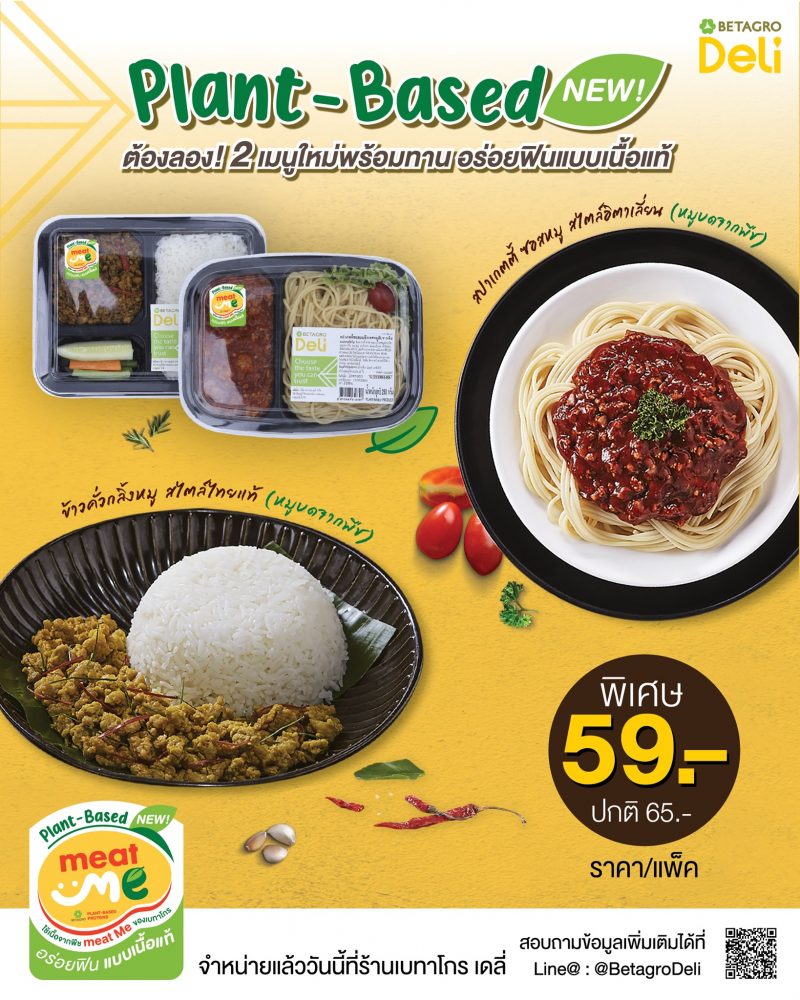 Betagro is also riding the plant-based dietary trend with Plant-Based Meat Me and is available at selected Betagro Deli outlets.