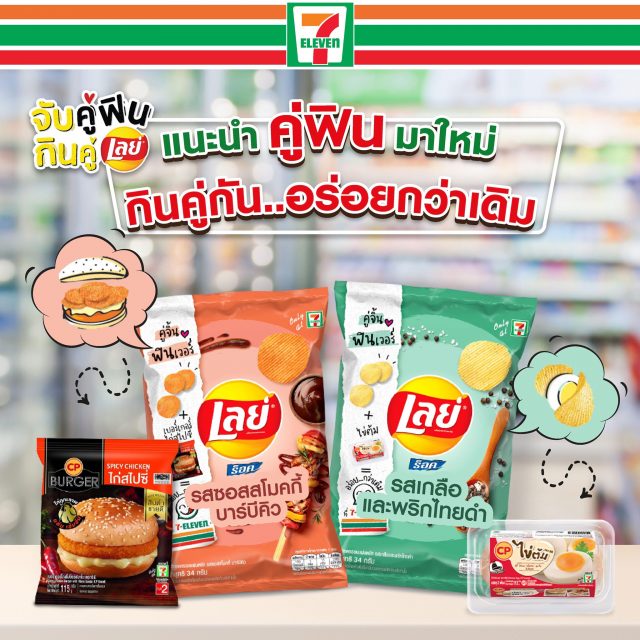 Lay's Thailand has collaborated with CP Foods in a cross marketing effort to encourage consumers to pair its new potato chips with CP Foods' egg and burger.
For the CP Spicy Chicken Burger, consumers can add the new Lay's Rock Smoky BBQ Sauce Flavour Ridge Cut Potato Chips as a burger filling for the extra crunchy taste. For pairing with eggs, just use the new Lay's Rock Salt & Black Pepper Flavour Ridge Cut Potato Chips and sandwich them with CP's hard boiled eggs.
This partnership does not involve combining two products into a single pack but rather serve as a way to educate consumers on possible serving suggestions and inspire them to be creative with food pairing.