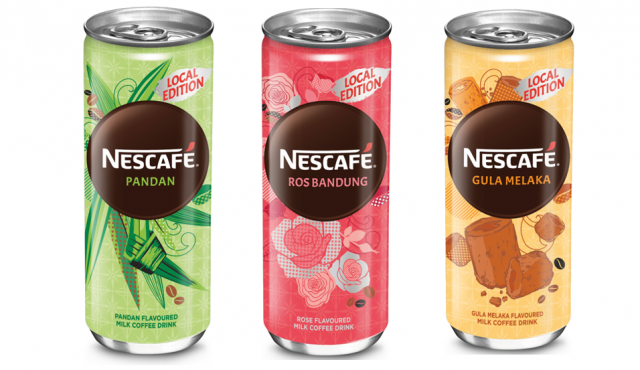 Following the recent launch of NESCAFÉ Gula Melaka RTD coffee, Nestlé Malaysia will be launching two more local flavoured RTD coffee flavours in the coming months. According to Lyndy Lim, Senior Brand Manager, NESCAFÉ Ready-to-Drink (RTD) at Nestlé Malaysia, the two locally-inspired NESCAFÉ canned drinks are NESCAFÉ Rose Bandung and NESCAFÉ Pandan.
NESCAFÉ Rose Bandung will be rolled out in September 2021 while NESCAFÉ Pandan will be later in October this year. Coinciding with the patriotic period of Hari Merdeka and Malaysia Day, these new flavours will celebrate the unique tastes of this vibrant nation. The new NESCAFÉ RTD products also build momentum towards the important celebration of International Coffee Day on 1 October 2021.
NESCAFÉ Rose Bandung is described as having "a unique blend of rose floral notes, creamy milk and coffee; fun and local tasting treat aimed to give you that caffeine kick!"
NESCAFÉ Pandan comes with "a combination of floral, grass note of Pandan flavour with the boldness and depth of coffee; a tropical and fragrant caffeine kick and, perfectly refreshing on a hot day."
Both NESCAFÉ Rose Bandung and Pandan are "coffee with a modern twist, to excite your tastebuds with a delightful, comforting and familiar taste."
NESCAFÉ Rose Bandung will be available at Petronas and NESCAFÉ Pandan at Shell. The current NESCAFÉ Gula Melaka is sold at 7-Eleven.