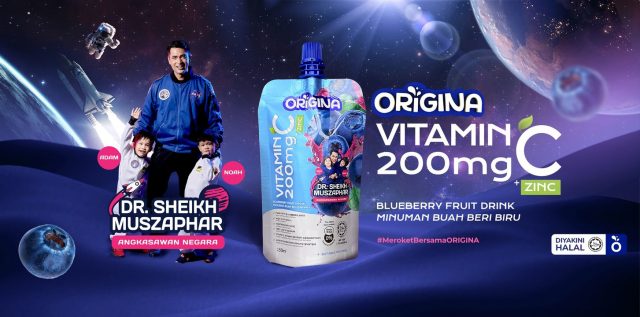 Malaysia's PS Food & Beverage has aunched Origina Blueberry Vitamin C 200mg in partnership with Dato Dr Sheikh Muszaphar Shukor who is the first Malaysian astronaut. The key reason for partnering with Dato Dr Sheikh is because "he truly inspired us and alot of parents out there to give only the best for his children."
The new Origina Blueberry Vitamin C 200mg with zinc is said to aid in enhancing the immune system and is suitable for kids.
The choice of blueberry is interesting because blueberry helps maintain healthy eyes and good vision, which is important as children spend more time on digital devices particularly during the current lockdown. However, Origina did not mention this claim on pack. Rather the focus is still on immunity claim through zinc and vitamin C.