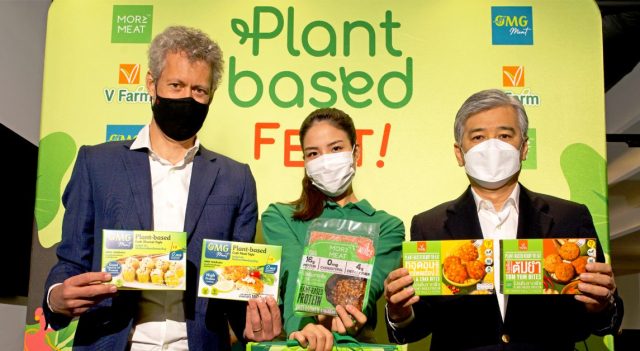 Monday 04 October 2021 – Thai Union's OMG Meat brand has joined with V Foods and More Meat as part of a 'Plant-based FEST' campaign ahead of Thailand's annual vegetarian festivals being held from October 4 – November 4. The campaign targets both vegetarian and flexitarian consumers who are seeking alternative options for their delicious protein dishes that are healthy for them and the planet.
Maarten Geraets, Managing Director, Alternative Proteins, Thai Union Group PCL, said, "Alternative proteins are one of many innovative products at Thai Union, responding to the changing lifestyle of consumers. Derived from our expertise in a sustainable and innovative seafood business, our alternative protein products are nutritious and come with incredible taste and texture. Alternative proteins also help reduce carbon emissions, aligning with Thai Union's commitment to 'Healthy Living, Healthy Oceans'. We're excited to be part of Plant-based FEST with our friends at V Foods and More Meat, as we share the same vision of offering quality plant-based proteins."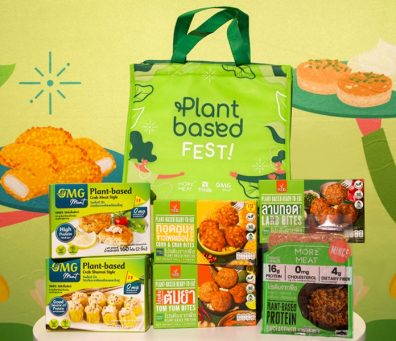 Apirak Kosayodhin, CEO at V Foods (Thailand) Co.,Ltd., said, "V Foods sees the importance of innovation at heart of our business. Our research and development, along with our farmer network, are crucial to our sourcing and production. To respond to consumers' needs to eat healthily and sustainably for themselves and the environment, we are glad that this collaboration with Thai Unoin and More Meat will bring a new vibe to the alternative protein market in Thailand. And for this vegetarian festival we have worked with Thai Union and More Meat to develop new plant-based bites with a classic Thai taste."
Kanwara Thanachotworaphong, CEO and Co-Founder, More Foods Innotech Company Limited, said, "The Plant-based FEST campaign celebrates the Thai vegetarian festival, World Vegan Day and Diwali Festival. We do hope that the collaboration on this campaign will fill family dining tables with a variety of quality and nutritious plant-based menus. We also wish that this campaign will bring global consumers together through the universal vegetarian eating cultures."
OMG Meat by Thai Union has adapted its best-selling crab meat and crab shumai to fit with the Thai vegetarian recipes. There will be special menu at Greyhound and Salad Factory restaurants throughout the festival. More info and updates can be read at OMG Meat Facebook page.
V Farm is also offering special menus for the festival. Fried spicy plant-based bites will come in two menus which are crab meat and corn bites (with ingredients from OMG Meat) and Tom Yum bites (with ingredients from More Meat). A special menu creation will be made with Domino's Pizza and Veganerie Concept. Visit Facebook Page V Food Living for promotions and updates. Online purchase at Line OA V Farm Delivery.
OMG Meat, V Farm and More Meat can be purchased at Gourmet Market, Tops CentralWorld and Central Chidlom, Dear Tummy in Bangkok and its vicinity.