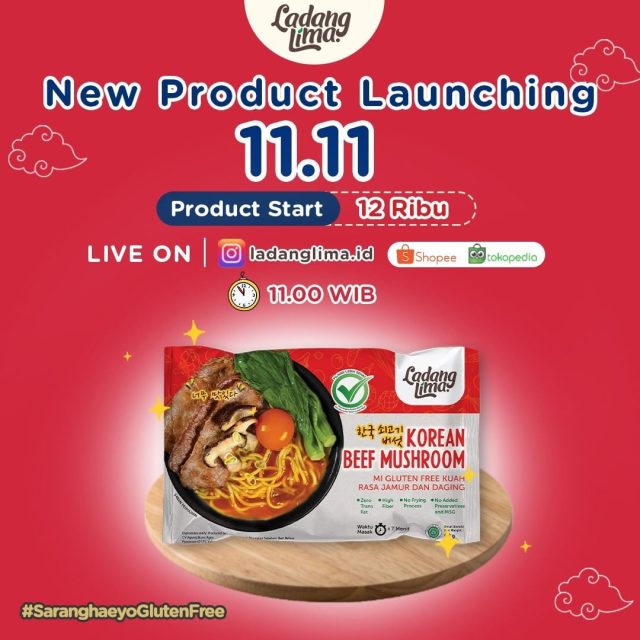 Ladang Lima has unveiled a new gluten-free instant noodle with Korean flavour in Indonesia. The new Ladang Lima Korean Beef Mushroom (94g) is high in fibre, free from trans fat, non fried and free from MSG and preservatives.
Ladang Lima is a producer of cassava flour and a pioneer of gluten free food in Indonesia.
The new gluten-free instant noodle is certified as a Healthier Choice product. The Korean Beef Mushroom noodle taps into the current popularity of Korean-inspired flavours.