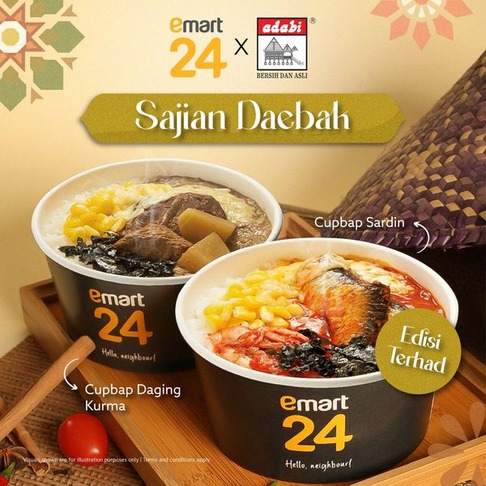 South Korean convenience store chain emart24 has collaborated with Adabi in Malaysia to launch its Sajian Daebah for the Ramadan and Raya festive season. Adabi is a well-known brand in Malaysia and is famous for its various sauces and seasoning products.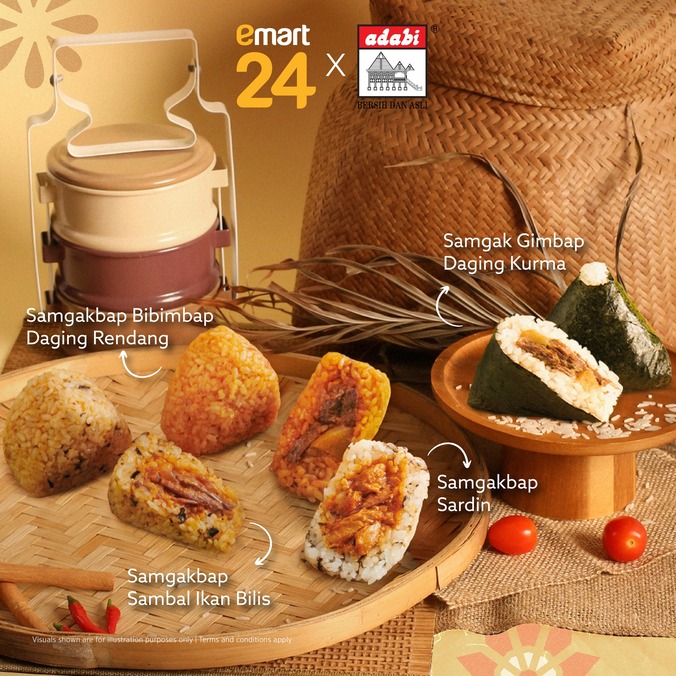 The partnership offers consumers with a range of Korean-Malay fusion meals such as Cupbap Daging Kurma, Samgakbap Bibimbap Daging Rendang, Samgak Gimbap Daging Kurma and Samgakbap Sambal Ikan Bilis. The other products in the range are Samgakbap Sardin and Cupbap Sardin.
When brands run out of ideas for Ramadan, they can consider fusion flavours.