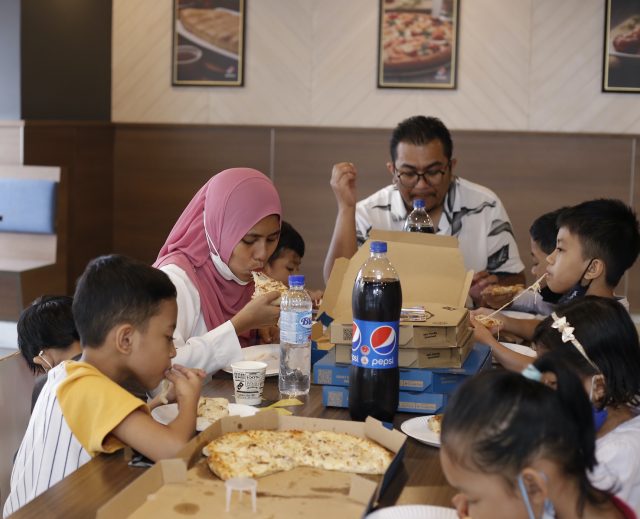 KUALA LUMPUR, December 30, 2021 – As we come to the end of 2021, the challenges over the past two years in the fight against COVID-19 will remain with us. Through it all, our courageous frontliners gave their best to protect and keep Malaysians safe during this unprecedented time.  This ongoing battle reminds us all, now more than ever, to stand united and to support our national heroes as we fight this together.
As we move into the endemic phase and recover, a few lucky frontliners were given the opportunity to take a break from their hectic schedules to enjoy a special reward courtesy of Domino's Pizza and Sime Darby Motors. As part of the collaboration for the Love Our Frontliners movement, the reward presented frontliners with exclusive rides in Sime Darby Motors' luxury vehicles together with a special pizza treat by Domino's Pizza with the aim to spread positive vibes and happiness to these frontliners and their families. The special treat included an all-expense paid grocery trip by Domino's Pizza.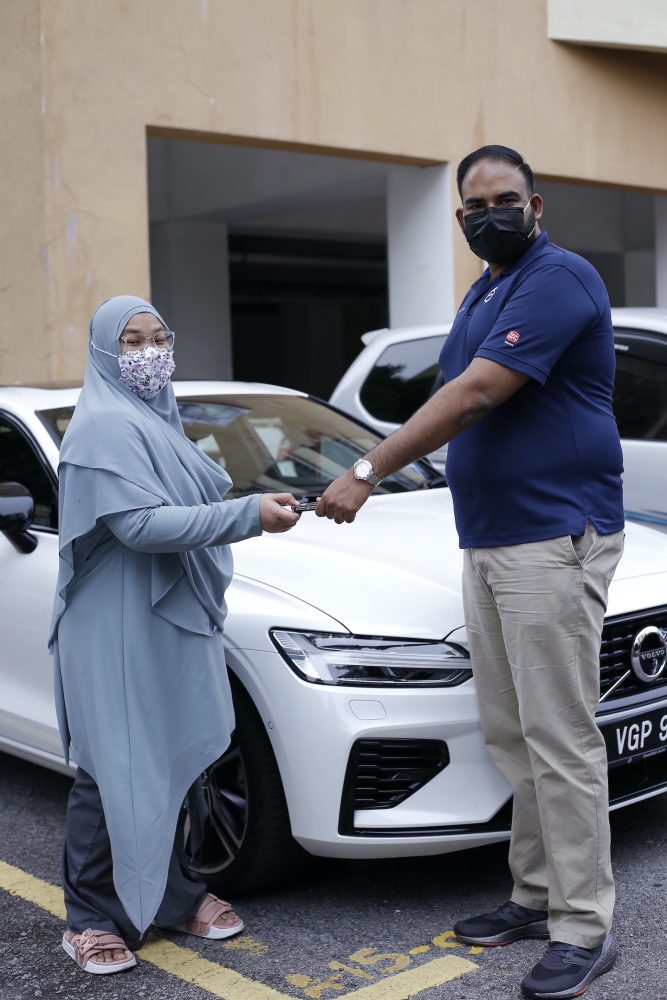 Nur Fitri binti Ahmad Shah, a healthcare assistant at the Emergency and Trauma department of a public health facility shared her experience, "Personally, I had to face the reality of losing my father during the movement control order. I had to travel to Sarawak to pay my last respects. It was a lot to take in but I am thankful to everyone who supported me during that time. I would like to extend my heartfelt gratitude to Sime Darby Motors and Domino's. It was indeed a fun pizza party for my children and I. We also had a good time driving around in the Volvo. I was taken by surprise by the reward as I never thought there would be such a unique opportunity like this."
Yusrizal bin Syamsir Alam who works at the Emergency and Trauma department of another public health facility said "I live with my wife and children. After I get back home from work, I would quickly rush to shower as I'm worried I'd transmit the disease to my family.  Beyond the stress at work, the fact that I'm unable to spend quality time with my children is devastating. I feel content today as it was a day for me to take a break from the norm and spend a day with my children and wife especially with the pizza treat at the store and the car ride around town. I have not driven a Hyundai Santa Fe before so I was afraid at the beginning but I am surprised that I got used to it real quick. We will all remember this special moment together."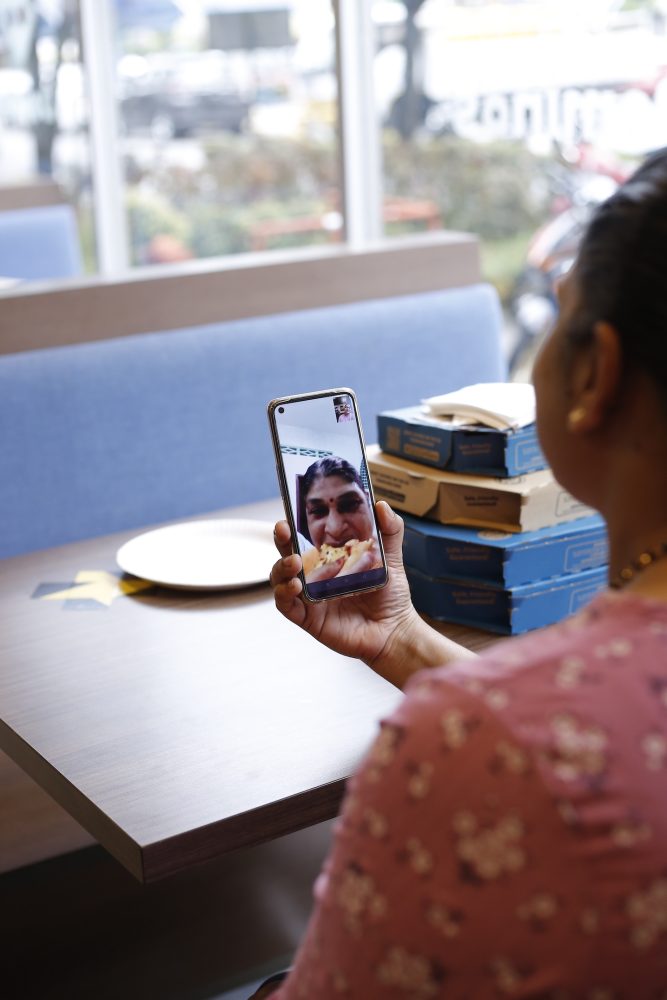 "Ever since the pandemic, we worked around the clock to take care of patients. The hospital environment is usually tense and frantic," commented Amirah Binti Guruarady from the Haematology Department of another health facility. "As a single mother, I had to stay strong for my children. In fact, my children and I were tested positive for COVID-19 and during that time, I was the caregiver in the family. All in all, this experience had made us stronger and we treasure the moments that we have together now. I have not seen my parents for almost two years now as I'm afraid I'll transmit the disease during my visit. It was difficult for us to connect via video call as well because my parents are old and not tech savvy. Thanks to the effort by Domino's Pizza and Sime Darby Motors, my parents were excited to learn WhatsApp features and finally I managed to see their faces after a long time. I bought some essential food items during my grocery shopping and I would like to extend my heartfelt gratitude once again for this unique reward."
Sime Darby Motors' representative dropped off its specially commissioned vehicles at the frontliners' doorstep, providing them the opportunity to make use of the vehicle for their personal errands for half a day. On the same day, frontliners and their families were treated to a fulfilling pizza meal by Domino's Pizza. With the aim to reunite and create a memorable experience for the frontliners, Domino's Pizza delivered fresh and hot pizzas to their loved ones whom they have not seen for a long period of time while they connected with each other via video calls. The frontliners also shared their respective experiences working during the pandemic.
The initiative is part of a recent partnership between Domino's Pizza and Sime Darby Motors' which entailed the contribution of 4,200 pizzas, prepared by Domino's Pizza and delivered by Sime Darby Motors' stable of brands to Malaysia Agro Exposition Park Serdang (MAEPS) quarantine and treatment centre and several COVID-19-designated hospitals within the Klang Valley.
The Love Our Frontliners movement by Domino's Pizza and Sime Darby Motors aimed to express appreciation and support to our medical frontline heroes for their sacrifice and contribution to ensure the well-being of Malaysians during the COVID-19 pandemic.