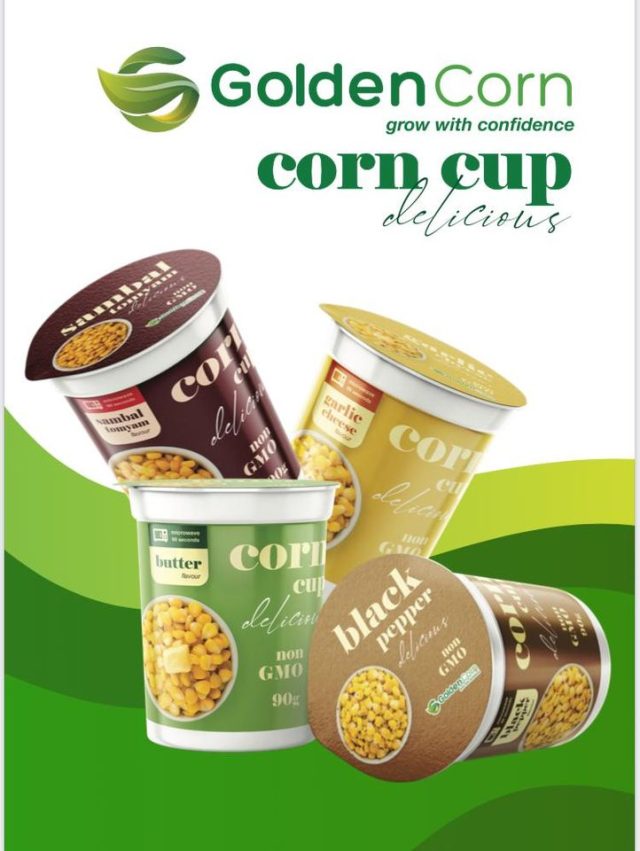 Malaysia's Golden Corn Marketing has showcased its latest Shake Shake Cup at the recently concluded iFood Expo 2021 at Pavillion Bukit Jalil. The Golden Corn Cup is a unique corn in a cup that it comes in four interesting flavours – Butter, Black Pepper, Garlic Cheese and Sambal Tomyum. What is truly unique about Golden Corn Cup is the choice of flavours.
Sold in a frozen format, consumers just need to reheat it in a microwave for 90 seconds to enjoy corn kernels in the flavour of their choice. The packaging comes with a plastic spoon. Now you can eat corn on the go.
Golden Corn Cup is available at selected outlets in Melaka including at Caltex. The online price per cup is around RM 4.00.