Vinamilk is spreading its wings to South Korea with local media reported the Vietnamese dairy company's milk tea, soybean milk and condensed milk-based coffee products are now being sold through online stores. According to the newly set-up Vina Korea (비나코리아), Vinamilk products are available on 11Street Co. and eBay Korea LLC.
"Vinamilk decided to advance into Korea as it sees big growth potential in the premium milk market. Vinamilk products meet high Eurozone hygiene and food safety standards," said Vina Korea Chief Financial Officer Yun Yo-wang.
On 11Street, the Vinamilk products include plant-based drinks (almond, walnut and red bean), sweetened condensed milk and RTD milk tea.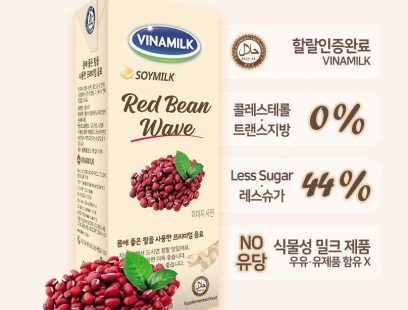 Vietnam is a popular tourist destination for South Koreans. Quite a number of Vietnamese products such as Pho noodles and Vietnamese coffee such as Cong Caphe have found success in South Korea. It is a wise move by Vinamilk to follow the trend and to make inroad into South Korea with carefully chosen products that would resonate with Korean consumers including sweetened condensed milk to make the popular Vietnamese coffee and also RTD milk tea as well as plant-based drinks.