The fasting month of Ramadan has arrived (5 June to 5 July 2016) with Muslims undergoing a one-month fasting before celebrating Eid al-Fitr. Ramadan and Eid al-Fitr (also known as Lebaran/Idul Fitri in Indonesia and Hari Raya in Malaysia) mark an important sales period for FMCG manufacturers and retailers. This is also a time to launch new products/new festive packaging and campaigns.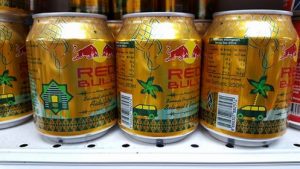 Apart from limited-edition pack featuring Eid al-Fitr motifs, there are far fewer new products launched featuring popular ingredients consumed during Ramadan/Eid al-Fitr.
One such exception is the new Nafoura Kurma Water by Indonesia's PT Kieran Bahari Aksara. The company claims this is the first date water in the country.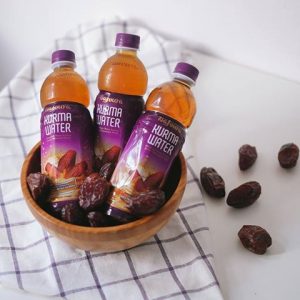 Dates are very popular during Ramadan and are consumed when breaking fast. The fruits are rich source of fibre, potassium and calcium. The drink claims to provide the benefits equivalent to consuming three dates without having to consume the actual fruits.
PT Kieran Bahari Aksara aims to sell 1 million bottles a month. Each bottle comes with a retail price of IDR 7,000 (USD 0.52). The Nafoura Kurma Water is available through Indomaret and other local stores initially in Java island mainly in the populous Jabodetabek region. In 2017, distribution will expand to Sumatera, Bali and Sulawesi.
In Malaysia, there are already several ready-to-drink date juices in the market including Ener Al Kurma Jus Kurma Ajwa primarily sold through jamu outlets or direct sales. Most of the dates juices are in the cordial format.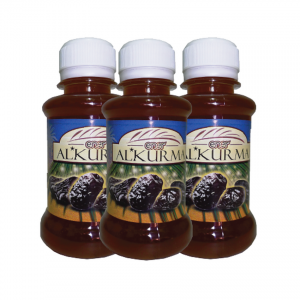 As date juice is an acquire taste, rather than date juice become a trend, what I would see is the growing use of dates in food in the Muslim world going forward. This comes as dates together with honey, goat's milk, black cumin and olives form part of the prophetic diet prescribed for good health.