Kratingdaeng Pro, a new carbonated energy drink in can, has been launched by in Indonesia by PT Asiasejahtera Perdana Pharmaceutical  on 27 May 2016. The company is the distributor of Thailand's Red Bull, which has over 70% share of the energy drinks market in bottle, according to an article in SWA Magazine in 2013.

The Kratingdaeng energy drink was initially aimed at consumers aged 20 and above in the lower B and C1 social economic status such as labourers. The brand has been working hard to broaden its appeal to include younger consumers aged 15 and above and from a higher social economic status.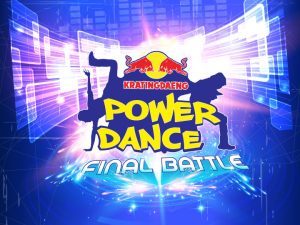 The Kratingdaeng Power Dance is one of the activities targeting at young consumers.
The new Kratingdaeng Pro features the 22-year-old actor Stefan William as the brand ambassador. The TVC shows images of young biker, boxer, athlete, tennis player and basketball player, both male and female engaging in competitive sporting activities with the tagline 'The Real Energy Drink.' The TVC and the choice of carbonate are made to reinforce the concept Kratingdaeng Pro is for young consumers. 
Each 240ml can is priced at IDR 9,800 (USD 0.74) at Alfamart.