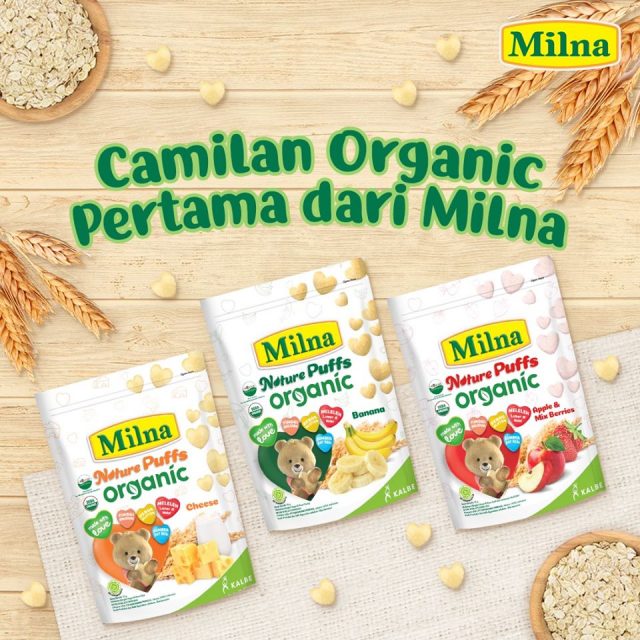 Indonesia's Kalbe Farma has recently launched Milna Nature Puffs Organic (15g), making it the first organic baby snack food from Milna. Available in three flavours banana, apple & mix berries and cheese, Milna Nature Puffs Organic is high in iron, calcium and free from gluten.
The new Milna Nature Puffs Organic competes with Indofood's Promina Puffs, first launched in 2017. Promina Puffs is rich in 7 vitamins, omega 3, omega 6 and is high in iron and calcium.
Both products provide Indonesian consumers with more affordable baby snacks as a substitute to the imported baby snacks currently in the market.