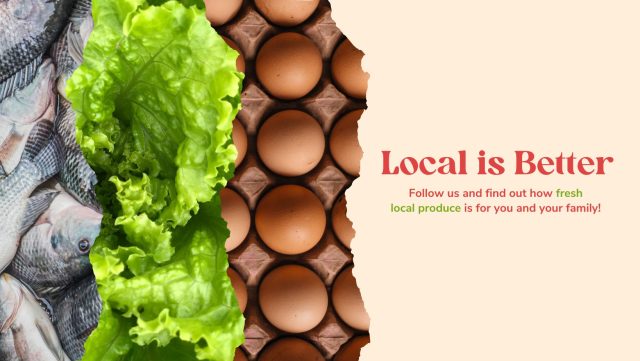 Team finds that many parents in Singapore are not familiar with local produce and farms,
launches campaign to tackle gap
Singapore, 13 January 2022 — Only about two in 10 parents in Singapore are aware that our city-state has over 100 farms, a team of students at Nanyang Technological University (NTU) found in a survey conducted with 203 parents of children below the age of 14. This is just one finding from research done in the fourth quarter of 2021 by the team, which propelled the development of their campaign. The campaign, Fresh off the Dot, aims to highlight the variety and benefits of local produce, and drive purchase amongst families of young children.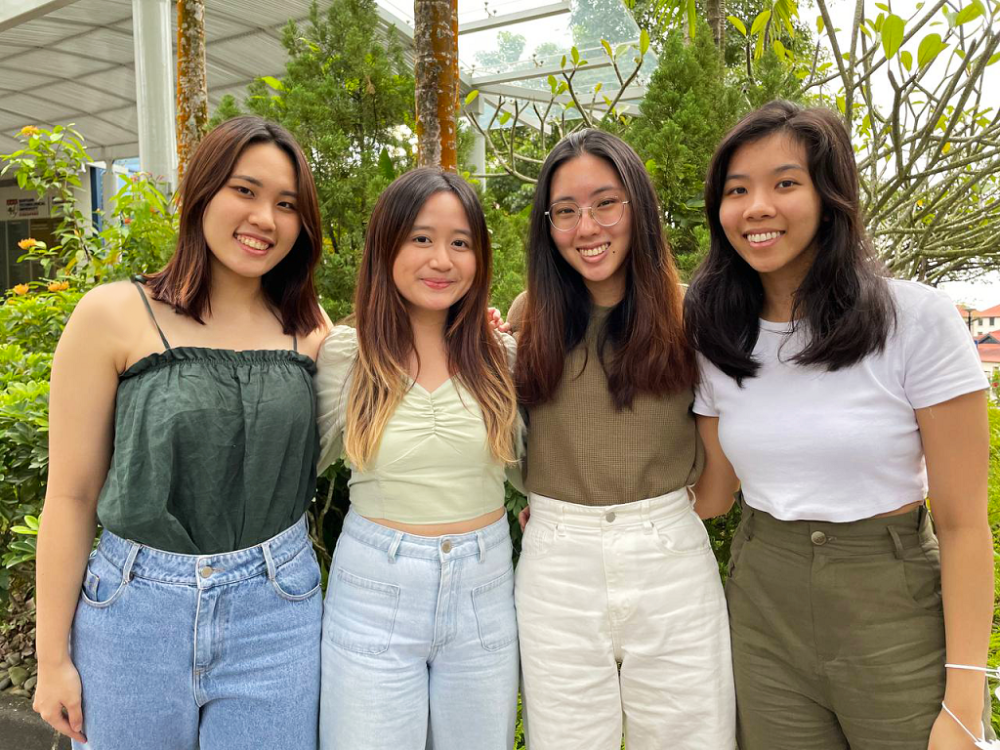 The team also found that many respondents were unsure of the variety of produce available in Singapore and 54% were unable to recognise the SG Fresh Produce logo — the logo on primary produce packaging that helps consumers easily identify local produce. When asked about their purchasing habits, the majority mentioned that they have purchased local produce before, yet 78.5% do not do so on a frequent basis. Respondents also stated that Singapore-grown produce does not account for a bulk of their grocery purchases (usually limited to eggs and/or some vegetables).
With over 90% of our food imported, local production is critical to reducing Singapore's reliance on imports and ensuring a more resilient food future. This is especially important during supply and price disruptions from overseas, as local production can act as a buffer. With the government and our local farms increasing production capacity, more consumer support is required to ensure sustainability and economies of scale.
"While Singapore ramps up local production to strengthen its food security, the rest of the responsibility lies in the hands of consumers," remarks Mr Kenny Eng, Director of Gardenasia. "Knowing that there is consistent demand from consumers gives farmers
assurance that they can scale up in a sustainable manner."
Launched last December, Fresh off the Dot is a Final Year Project at Wee Kim Wee School of Communication and Information that is supported by The Local Farm by Gardenasia and the National Youth Council's Young ChangeMakers Grant. The team plans to release more content on their online platforms — namely Facebook and Instagram — aimed primarily at parents with young children, who are more likely to change their grocery purchasing habits to include more nutritious produce after having children. Plans for a mini physical event in February are also underway.
Besides increasing visibility of the variety of produce and number of farms in Singapore, the team hopes to show parents that it is easy and beneficial to integrate local produce into their daily lives. With a shorter farm to fork distance compared to imported produce, local produce is fresher, and lesser nutrients are lost from the time of harvest to the time it reaches consumers. This also reduces our carbon footprint along the way.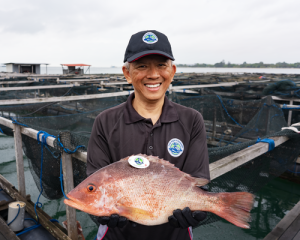 The four students have volunteered at Science Centre's Untame Farmer's Market back in
November under the guidance of Mr Malcolm Ong, President of Kranji Countryside
Association (KCA) and CEO of The Fish Farmer to deepen their understanding of
Singapore's local farms and the produce they offer.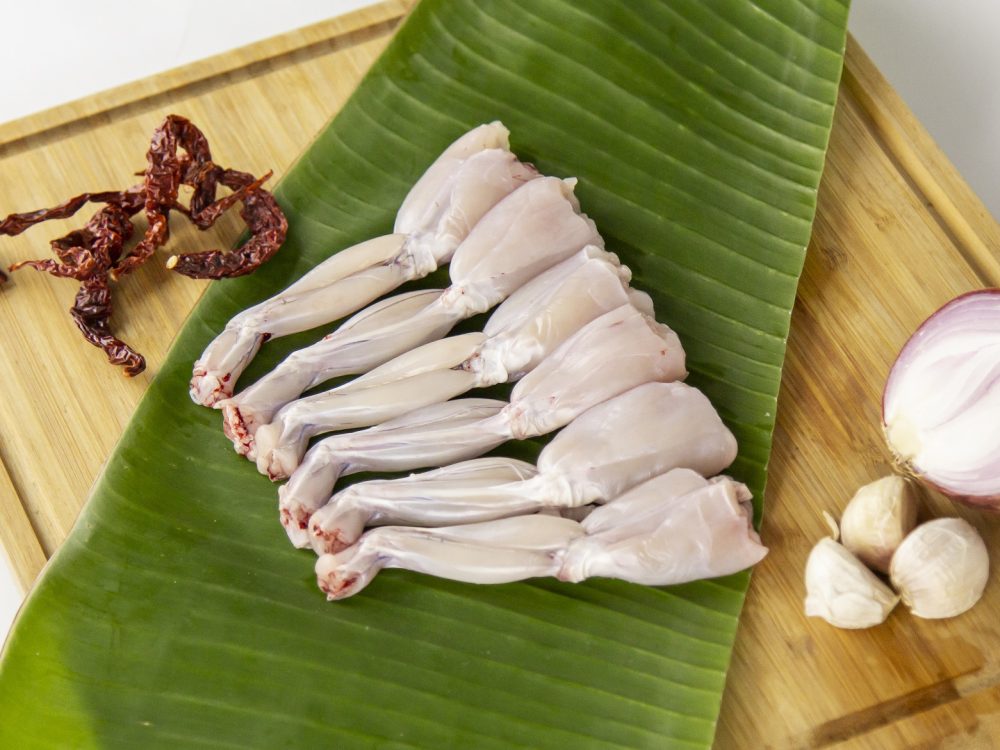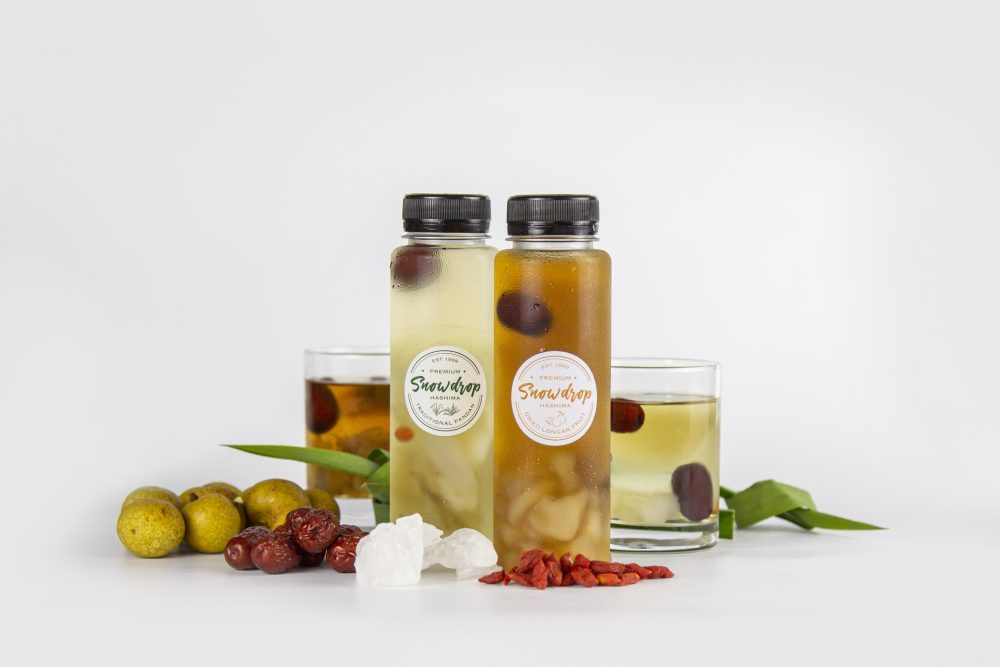 As part of the campaign, Fresh off the Dot recently filmed a street video interview titled "Do People in Singapore support Local (Produce)?" to find out how well people know about local produce. The 3-minute video featured shots of interviewees failing to recognise the local farms shown to them. "When it comes to supporting local, most people we talked to don't immediately think of local produce or local farms. There is more to be done to tackle this issue to grow our appreciation for the food we grow in our homeland. Through our campaign, we hope to shed light on Singapore produce and the farms." says Ms Madeline Tan, from the NTU team.
Fresh off the Dot invites members of the public to keep an eye out for more content on their platforms in the next two months and encourages everyone to support our local farms and produce. Don't know where to start? Look out for the SG Fresh Produce logo at your nearest supermarkets! You can also catch KCA Farmer's Market Local Produce Live Sales happening on the 14th and 19th January 2022 at 8pm on their Facebook where various produce will be showcased.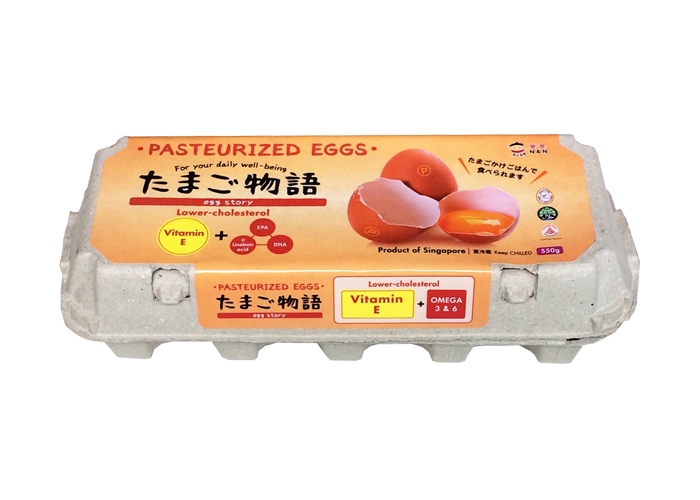 For more information and to view the "Do People in Singapore support Local (Produce)?"
video, please visit Fresh off the Dot's Facebook and Instagram.
About Fresh off the Dot
Fresh off the Dot is a student-led, non-profit communication campaign encouraging demand for local produce in Singapore. With the aim of increasing uptake of local produce to match growing supply, Fresh off the Dot aspires to highlight the variety and benefits of local produce to drive purchase among families with children under the age of 14. This campaign is helmed by a 4-women team (Lim See Mun, Nicole Lim, Tan Jia Huey, Madeline, and Tang Yi Ting) as part of a final-year academic project for Nanyang Technological University, Wee Kim Wee School of Communication and Information. The campaign is also a recipient of the National Youth Council, Young ChangeMakers grant and supported by The Local Farm by Gardenasia. For more information, please visit Fresh off the Dot's social channels at https://www.instagram.com/freshoffthedot/ or https://www.facebook.com/freshoffthedot/