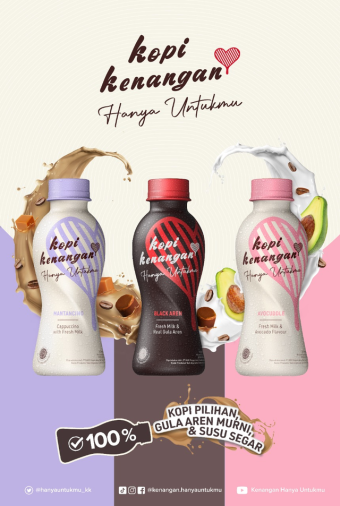 Kopi Kenangan, the second-largest coffee chain in Indonesia with more than 600 outlets, has launched ready-to-drink coffee. Known as Kopi Kenangan Hanya Untukmu, the latest milk-based coffee range comes in three variants Black Aren, Mantancino and Avocuddle. Mantancino is a blend of creamy cappuccino and fresh milk.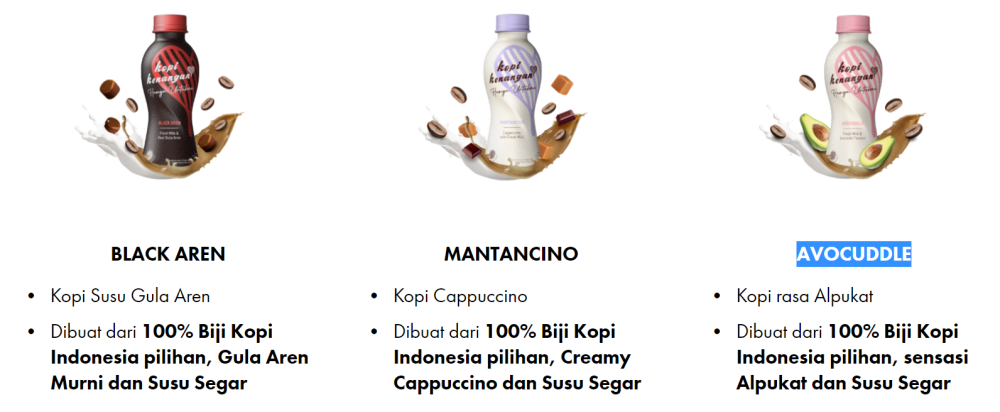 Kopi Kenangan Hanya Untukmu is made using 100% coffee beans from Indonesia, palm sugar (gula aren) from East Java and fresh milk.
The price is IDR 9,500 per bottle and will be available nationwide by the end of January 2022 through minimarkets, supermarkets and online.
Indonesian coffee shop players including Kopi Kenangan and Janji Jiwa have in the past launched RTD coffee called kopi literan or "one-litre coffee" mainly selling from their outlets or online targeting consumers cocooning at home during the pandemic. The latest move by Kopi Kenangan has essentially transformed it into a full pledged competitor in the retail segment, competing with the likes of Nescafe. Being a retail player can also help Kopi Kenangan to diversify its revenue stream from foodservice.