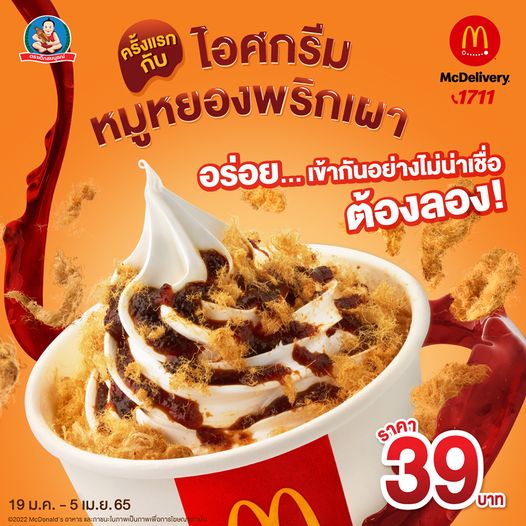 McThai Ltd, the operator of McDonald's restaurants in Thailand, has teamed up with Thai sauce company Yan Wal Yun, the maker of Healthy Boy (Deksomboon), to launch a co-branded ice cream. The limited edition ice cream is topped with pork floss and Deksomboon chilli paste sauce.
This product is priced at THB 39 and is available at participating McDonald's outlets until 5 April 2022.
In China, the US fast food giant released a limited edition spicy chilli oil sundae in January 2021, which makes the latest Thai creation seems nothing new for McDonald's. Deksomboon is also quite familiar with ice cream as it has made available soft served ice cream topped with Deksomboon sauces.