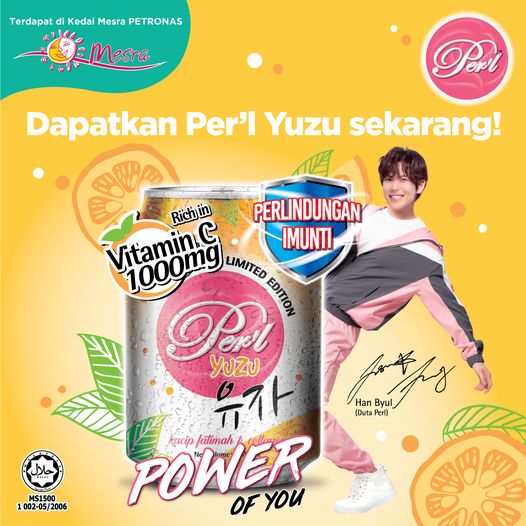 Power Root (M) Sdn Bhd has launched Per'l Yuzu, which contains yuzu extract, fortified with 1,000mg of vitamin C as immunity booster, collagen for beautilful and healthy skin  and kacip fatimah, which is known to help nourish women from within. The original Per'l RTD drink is formulated with collagen and kacip fatimah and is available in honey date and cafe flavours.
Per'l Yuzu is a limited edition product targeting both female and male. The latest offering taps into K-food with Jang Han-byul, a 31-year-old South Korean singer and television personality, as the brand endorser.
Click here to purchase Per'l Yuzu on Power Root official store on Shopee.