4 February 2022 – Known for its quality concoctions of espresso-based drinks, the country's most Instagrammable cafe, Coffee Project, has come up with a new, chic and hot item to welcome 2022.
Coffee Project elevates the coffee drinking experience in the country to a higher notch by launching its chic and aromatic coffee pods through The Mini Project.
Afficionados can have a sip of that rich and gloriously delicious cup of joe from Coffee Project's new coffee pods available in its five best flavors and aroma, namely mocha, caramel, latte, espresso and chocolate truffle.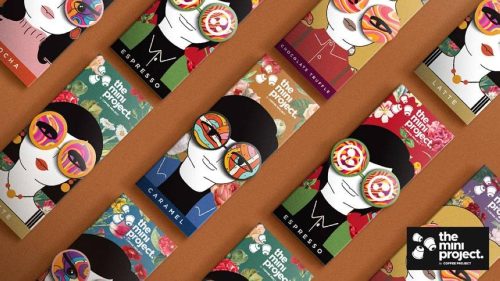 Made from 100-percent premium Colombian Supremo or fully washed arabica coffee, The Mini Project coffee pods by Coffee Project garners a cupping score of 85 points, with the coffee scoring above average or really special.
Coffee Project makes sure that its coffee will leave a specific aroma, flavor, body and balance on the coffee addict's palate. These roasted medium-dark beans originate from Salgar, Antioquia in Colombia.
Blended to perfection, the washed size of the coffee beans used by The Mini Project is pegged at Supremo 17+.
Coffee lovers can brew the pods themselves in their favorite coffee machine. A pod's size — 28 millimeters in height, 37 millimeters in diameter at its opening and 25 millimeters in diameter at its base — fits Nespresso machines mostly.
Known for its rich flavor, the Columbian arabica grounds are sealed fresh in every pod. Coffee addicts can simply brew the finely picked grounds and enjoy a cup or two.
A box contains 10 capsules or equivalent to about three large cups of a fave cold coffee drink.
Coffee afficionados have the option of getting these dainty coffee pods of The Mini Project by Coffee Project at its branches in Santa Rosa, Nomo, Libis and Evia or simply click and order online via coffeeproject.com.ph.