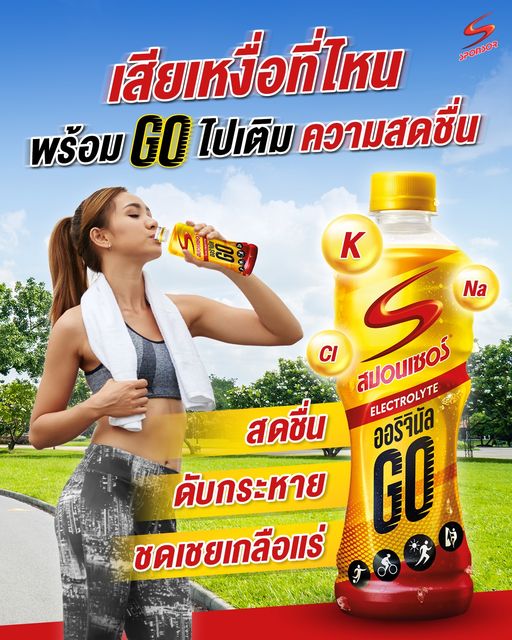 Sponsor, the sports drink brand of Thailand's TCP Group, has launched Sponsor in PET bottle. The new sports drink in PET bottle offers improved portability and convenience compared to the existing range in glass bottle. The company is selling Sponsor GO in PET bottle for only THB 15. Sponsor is also available in can.
Sadio Mane & Virgil van Dijk are the new brand endorsers of Sponsor.
TCP has earlier launched Sponsor FITT Drink with specialised ingredients to support workout. The new Sponsor FITT Drink comes in two variants: Sponsor FITT Drink with L-Carnitine and White Kidney Bean Extract to burn fat faster as well as Sponsor FITT Drink with Branched Chain Amino Acid (BCAA) for muscle building. The sports drink has 0% calories and 0% sugar.