Hijo Superfoods, the newest venture under the Hijo Group of Companies, has recently unveiled Banana Flour and Coco Sugar at IFEX – International Food Exhibition Philippines held in Manila in September 2022.
Hijo Superfoods Banana Flour is made from high quality green bananas grown in the Philippines. It is gluten-free and is an alternative to white or whole wheat flour. The banana flour is packed with nutrients and prebiotic fibres that enhance good bacteria in the gut and creates a healthy digestive system.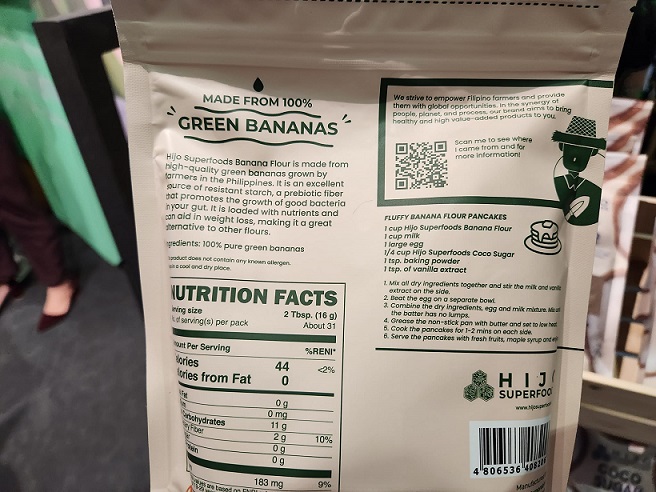 Green bananas are an excellent source of resistant starch which aids metabolism and controls blood sugar levels. Hijo Superfoods Banana Flour can be used for baking, soup, juices and smoothies.
The company is into banana cultivation. Now it is using green bananas to create superfood flour as a healthier alternative to wheat. The launch of banana flour also helps empower Philippine banana farmers and uplift their lives.
The dietary fibre per serving is 2g or 10% of the Recommended Energy/Nutrient Intake (RENI).